December 13, 2019 by Stephanie Williams · Leave a Comment

Email This Post |
Print This Post
This week I deepened my acquaintance with Brigham and Gregory.  Guy had introduced me a couple weeks ago following his absence from the office.  While he was away Gregory was urgently needed, and I could not help, uninitiated as I was.  Almost immediately upon his return, Guy rectified that situation, but days and days have passed since, without a deepening of our acquaintanceship.  Today, however, I casually asked how often the Pennsylvania Gazette was published.  And this time it was Tim who walked me to the most Ancient Oracle of Newspaper Publishing – Brigham.  His expertise, it seems, ends in 1890.  But, in the event I ever despair of pertinent cataloging beyond that point, Gregory has the more recent hundred years covered.
So thoroughly were these two scholars made known to me, I have not done any internet research but am glad to recite all the bits and pieces I have gathered.
Long before computer databases, Mr. Brigham compiled the definitive, "History and Bibliography" of existing American publications.  Organized alphabetically by state, and then further broken down by individual city, each entry describes the titles published (with chronologically ordered permutations) and then the known physical location of any issues.  My collector, seeking a Pennsylvania Gazette from 1792, might have found the impact of the Stamp Act a strange side note, as this was one of the publications that sought to circumvent the tariff by removing its title and modifying format to a broadsheet.  Then again, his concern could be for the changing of the editorial board or ownership, as Benjamin Franklin issues are more popular requests.  Scarcity of collections impacts value — and a title held by only one institution is certainly more precious.
The last names of these two compilers appealed to me — as they are in that classification of surnames acceptable as firsts.  However, buried within the publisher's thanks to all who helped with the massive project are a few lines addressed to the Library of Congress, for the office space provided for "Miss Gregory and her staff."  Surprised by the gender of the pronoun, I dug a bit more and found Winifred Gregory listed as the editor.
I like these new experts — and I like the balance of scholarship.  Furthermore, I fully intend to deepen this acquaintance with Brigham and Gregory.
In fact, I expect we will become good friends.
If you liked this post, you may also enjoy...
December 9, 2019 by GuyHeilenman · Leave a Comment

Email This Post |
Print This Post
As those of us at Rare & Early Newspapers have been saying for over 4 decades, "History is never more fascinating than when it's read from the day it was first reported." Another collector whole-heartily agrees as he has used his collection of historic newspapers as the foundation for his latest book: "Strangers & Natives: A Newspaper Narrative of Early Jewish America 1734 -1869". Amazon describes this latest release as follows:
Strangers and Natives: A Newspaper Narrative of Early Jewish America, 1734 – 1869 focuses on the daily life and customs of the Jewish community and the Jewish people; the formation of Jewish congregations and organizations; and the involvement of Jews in education, literature, journalism, politics, the marketplace, the military, and history itself. While there are numerous historical accounts of early American Jewry quoting documents, diaries and memoirs, this is the first that uses periodicals from that time period. Using scans of the original newsprint, most from the author s own extensive collection, Strangers and Natives displays the actual written words – the first blush of history – in visual form.
The book can be purchased through Amazon through the link above. Thanks Ron.
Another author, among others, took on a similar newspaper-rooted effort which is also quite intriguing: "Reporting the Revolutionary War: Before It Was History, It Was News"
If you liked this post, you may also enjoy...
December 6, 2019 by Stephanie Williams · Leave a Comment

Email This Post |
Print This Post
At the start of this week, I was a bit hard-pressed to think of something new I learned.  Winter dramatically closed the Thanksgiving celebrations in our part of the world, and I spent two days trying to determine the best window for travel within two storm systems.  Consequently, I arrived halfway through the day Monday and have been scrambling to catch up with the December crush of orders ever since.  Yesterday I decided that this was a good time to reflect on all the things that have become old hat to me, and how much I enjoy the rhythm of this world of old newspapers and the folks that value and collect them.  However, the end of the day brought home a new lesson.
A quick search of the internet archive yields a total of 1,355 works that are about Harriet Tubman.  Many titles are children's books, by which young people have learned of Tubman's many missions to liberate somewhere between 70 and 300 slaves, with heroic disregard for her own precarious freedom.  Her name is closely associated with the Underground Railroad, and she is credited with the altered route into Canada in response to the Fugitive Slave Law of 1850.
And yet.
This week we discovered a report of her death in "The Omaha Bee" for March 11, 1913, out of Nebraska.  It is outrageously brief, and bewilderingly sparse in its acknowledgement of the North American 1800's "Moses".
The following is what Tim wrote for an upcoming catalog listing:
Page 3 has a somewhat inconspicuous report on the near death of the famed Harriet Tubman.
The report is headed: "Aged Negress Friend Of Abraham Lincoln Dying" and reads: "Harriett Tubman, a colored woman 95 years old, who is said to be a friend of Abraham Lincoln and Secretary of State William H. Seward, and who was associated with John Brown in anti-slavery work, is dying here of pneumonia."
A curiously brief report giving her extraordinary life. A notable that of the many volumes of newspapers in our inventory this is the only report of her death (or nearly so) that we could find.
The new thing I learned this week is that a newspaper can only report on things to which the editorial staff is paying attention, or finding noteworthy.  This seems more than a bit disconcerting, but then again I may have had too many Thanksgiving treats.
If you liked this post, you may also enjoy...
November 27, 2019 by Stephanie Williams · Leave a Comment

Email This Post |
Print This Post
Sometimes rabbit trails lead to revised destinations – particularly those that meander through the annals of history.  This week is a big deal on the US calendar because of colonists and survival and a heritage of gratitude…and I am a person full of thanks this year, as I have been much of my life.
I obtained permission from Guy to be a bit personal in my post, which he graciously granted, but a communication with a favorite collector in NYC derailed my reflection.  Ms. P told me about Evacuation Day, which commemorated the rousting of the British troops from their occupation of New York City following this nation's fight for independence from England.  I had never heard of the liberation of NYC, let alone the celebrations that occurred annually until Lincoln's Thanksgiving Proclamation co-opted the seasonal celebrations.  To be honest, I had never considered the duration of conflict following the 1776 declaration.  Anyway, this information came to light in a peripheral way, and the collector who brought it to our attention, attended this year's anniversary hoopla in the city that was liberated.
It's a privilege to learn from the staff here, as well as those who are ordering papers.  The collecting community is made up of a broad spectrum of interest and study, and I get to glean from the riches that move through the Rare and Early Newspapers archives.
I am thankful for the people who envisioned the United States of America — this great experiment.  I am thankful for those who kept their convictions through a long, wearying stretch of conflict, and I am thankful for families and communities who continued to manage the stuff of life through the political upheaval.
If you have some time over the upcoming holiday, our catalog is much more fascinating than any Black Friday special.  Whether you find the perfect gift for yourself or another, the time spent perusing the pages is a treat all by itself.
Cheers!
If you liked this post, you may also enjoy...
November 25, 2019 by GuyHeilenman · Leave a Comment

Email This Post |
Print This Post
When one considers the evolution of the computer, certain names come to mind: Charles Babbage and his son Henry, Alan Turing, John Atanasoff, John von Neumann, Henry Edward Roberts, Bob Bemmer, and James Gosling to name a few. However, like any grand endeavor, the number of unsung contributors is endless. Case in point: Have you ever heard of Vannevar Bush & Harold Locke Hazen? If you answered no, you are not alone. In fact, their names are absent on most lists of "pioneers in computing". However, like thousands of others, their efforts were not insignificant. An article on the front page of a NEW YORK TIMES for October 21, 1927 places them front-and-center – albeit if only for a snapshot in time.
If you liked this post, you may also enjoy...
November 18, 2019 by GuyHeilenman · Leave a Comment

Email This Post |
Print This Post
In 1934 Bonnie penned what most believe to be her last poem: "The Story of Bonnie and Clyde", which appeared in newspapers throughout the country shortly after their deaths. The uncanny foretelling of their fate would capture the imagination of many, and help transform them into legendary figures – a fantasy she had held since her teenage years. Although the poem appeared in quite a few newspapers, few can be found. However, we recently came across a Chicago Daily Tribune dated May 25, 1934 which printed the poem on the day of their funeral. Enjoy.
If you liked this post, you may also enjoy...
November 15, 2019 by Stephanie Williams · Leave a Comment

Email This Post |
Print This Post
Two things jumped out at me recently, and perhaps I recollect both since this week is a planned combination post.  Also, in a strange way, they are related to one another.
First of all, anyone who has visited our facility has probably been struck by the magnitude of material that is literally everywhere, and the evident esteem in which all of these papers are held.  At my desk (which faces a window) I am flanked by two framed issues.  To my right, a Cleveland paper pronounces the Pirates the World Series Champions of 1925.  And the headline hung on my left shouts, "ALLIES PROCLAIM VICTORY IN EUROPE."  There are nine similarly matted and mounted newspapers in this area that holds a couple of desks, four tables, and seven bookshelves — in addition to nine well-stocked shelving racks.  I am drawn to observe again this strange blend of work and wonder.  This is a business, after all, but it is also a repository of beauty.  The staggering volume of issues does not detract from the appreciation of each distinct title and headline (or buried mention).
A different interesting aspect of this Rare & Early Newspapers environment, is the way it has shifted personal perspective.  Most people hear of a grounded ship moving after one hundred years, and wonder, comment or possibly exclaim.  Here, however, it is a call to research.  "I wonder if we have a report from that incident of Niagara Falls' history?"  Even random queries are seldom abandoned before at least a cursory glance at either database or archives.  Anniversaries turn into memos to check for same city coverage.  "Do we have a first report?"  And when research brings new facts or figures or labels to old history, the same material is scoured for people or places that used to be commonplace.  A purported  Alexander Hamilton pen name, or the mention of a ship traveling the Erie Canal, or DNA testing for a relationship between a slave and an American President – all can bring a new way to look at old news.
And here, carefully kept among millions of issues, it is likely we have it.
If you liked this post, you may also enjoy...
November 11, 2019 by GuyHeilenman · Leave a Comment

Email This Post |
Print This Post
Bob Dylan returned from a nearly eight-year break from touring by teaming up with The Band for a 40-concert, 21-city tour – which was kicked off at the Chicago Stadium. As the crowd waited for the concert to begin many wondered whether he would return to his stripped-down, acoustic-forward style, or his amped up, electric-infused experiment – a style which he, to the chagrin of many of his devoted followers, had introduced at the *Newport Music Festival in 1965.  After such a long absence, which Dylan would show up? One thing was certain, although he had received considerable criticism for his change in style, what they were about to hear would be pure Bob Dylan – according to his own terms.  The Village Voice out of Greenwich Village, NY, wrote a nice review in their issue dated January 10, 1974: "Most Likely He'll Go His Way."
Forty concerts within a 2-month span! Were you there?
*Prior to his touring hiatus, Bob Dylan began experimenting with playing Folk Music infused with electric instruments. This uncommon practice began with his concert at the 1965 Newport Music Festival and continued for approximately 2 years. While many of the songs were familiar, their sound was unlike anything they had previous heard. In the end, although others had tried a similar style, he made it popular and once again solidified his reputation as a pioneer in music.
If you liked this post, you may also enjoy...
November 7, 2019 by GuyHeilenman · Leave a Comment

Email This Post |
Print This Post
Anyone in the past 100+ years who has visited Niagara Falls could not help but notice a structure, a mere 3 football-fields upstream, which seems precariously out of place – yet, the word precarious is far from the appropriate descriptive. Truth is, for 100+ years, this iron eye-sore – now refereed to "The Niagara Scow", has not budged – until now. Due to recent heavy rains, what was thought to be a permanent fixture in the Niagara landscape has reminded us that nothing lasts forever – faith, hope, and love excepted. 🙂
One of the many pleasures of collecting rare newspapers is the ability to grab a current-events story such as this, and run back into time to explore its roots. We did just this in regards to the Niagara Scow, and we found a report in a New York Times dated August 7, 1918. Whereas the issue itself can be viewed/purchased on eBay, the entire text of the article is available on our website. Enjoy.
If you liked this post, you may also enjoy...
November 4, 2019 by GuyHeilenman · Leave a Comment

Email This Post |
Print This Post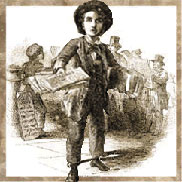 Catalog 288
(for November) is now available. This latest offering of authentic newspapers
is comprised of more than 300 new items, a selection which includes:
a complete printing of The Declaration of Independence, George Washington is elected President, a first report of the Great London Fire, a terrific & displayable Abe Lincoln centerfold, the full text of the Continental Association (in a Virginia newspaper), the Coronation of the King & Queen (in a London newspaper)
, and more.
The following links are designed to help you explore this latest edition of our catalog:
Don't forget about this month's DISCOUNTED ISSUES.
(The links above will redirect to the latest catalog in approx. 30 days, upon which time it will update to the most recent catalog.)
If you liked this post, you may also enjoy...