May 24, 2019 by Stephanie Williams · Leave a Comment
Last week I didn't post because I was involved in a local amateur production of Disney's Beauty and the Beast.  Consequently, I returned to work with many dramatic musical numbers dictating the soundtrack of my mind.  Perhaps that influenced my interest in an assigned hunt for a title that reported on the death of the "Leather Man" in 1839.
I found it, and duly replied back to the collector.  But I also took a little bit of a break to search out the meager story of this individual who was a vagabond for 32 years of his life.  The inscription on his tombstone describes a man, "who regularly walked a 365-mile route through
Westchester and Connecticut from the Connecticut River to the Hudson living in caves in the years 1858–1889."  Like clockwork, apparently, he completed his circuit every year and was greeted and given hospitality by many along the way who would normally reject any other vagrant.  The internet provides an intriguing image of this leather patchworked fellow in his exile from the rhythms of normal life.
And, with the tortured song of the male lead sounding in my head, I wondered at the days preceding his arrival; what made him the man who came to be known this way?
Was he tormented and driven to trudge through the days, or was this a happy occupation for a human being – leaving behind the established cares of civilized life, content to cover so much ground in so many hours for the prescribed revolutions of the sun?  Either way, or something in-between, he made it to the second page of The New York Times.  For all the documentation housed here, how many millions of unread or even untold stories must there be?
Anyway, I am back at work, tracking down first, second and third day accounts of the original murder that inspired Capote's "In Cold Blood"  and pulling the obituary for a man who had no known name or history of origin.  Next week I am determined to look at these territory papers that are so desirable, and maybe delve into the popular Gentleman's Magazines with their coveted battle maps.
All of which remind me of one theory concerning the Leather Man: that he was an ex-French soldier.  Perhaps that's true, and all the years of marching over fields and sleeping rough became a way of life he ultimately could not break.  Whatever compelled him, day after day, I'm fairly certain a tragic musical score is appropriate.
May 21, 2019 by GuyHeilenman · Leave a Comment
Each month the staff of Timothy Hughes Rare & Early Newspapers sends out a newsletter to our members which includes special offers, discounts, alerts to new inventory, and information related to the rare newspaper collectible.
The May, 2019 newsletter:
Welcome to the May 2019 edition of our monthly newsletter. Featured this month is an early look at one of the best issues from the Virginia Gazette collection, a free illustrated newspaper from 150 years ago (along with a snapshot of life from the period), three of my favorite posts from the past month (one full of discovery, one politically encouraging, and another providing food for thought), newly discounted items, and more. Please enjoy.
Free Offer (members only)
– What was life like in 1869 – 150 years ago? This month we are offering a free issue of Harper's Weekly from 1869, which will provide a 1-week (illustrated and textual) snapshot of life from 150 years ago. We have up to 25 free issues to offer – all we ask is that you pay the S&H. Also, if this is included as an add-on to another purchase, the S&H will only be $1 – and free if the complete order qualifies for free shipping. In addition to the
free issue
, you can also take a look through the entire year's worth of Harper's at:
1869 through the eyes of Harper's Weekly
Virginia Gazette – Although the issue is scheduled for a future catalog, we are giving our members an early look at what we believe to be one of the best issues to be had (Lexington & Concord). Although it is beyond the reach (price-wise) of most, for those who enjoy historic newspapers, we believe it is worth a gander.
Discounted Newspapers ~ 50% off
– We've added nearly 150 new items to last month's discounted issues. Some of the more interesting items include: the execution of the bandit Vasquez, the sinking of two monitors in Charleston Harbor, Susan B. Anthony's sentencing for voting, a rare 19th century title from Colorado, a proclamation by Brigham Young, news from Dodge City, an Elvis photo related to the debut of Jailhouse Rock, and more.
Catalog 282
– A number of items were added to our catalog since it went to print, which include: a rare issue from South Carolina with a report on the Monitor vs. the Merrimack, Alexander Graham Bell Invents the Telephone, Lincoln's 1st Election, a rare mention of Bat Masterson, a diagram of the Confederate Flag, a 1665 (1666) report referencing the end of the Great Plague, and more:
Three additional catalog-related links which may be of interest are:
History's Newsstand – Although a number of new posts have been made on our blog since last month's newsletter, the following three are perhaps my favorites:
Thanks for collecting with us.
Sincerely,
Guy Heilenman & The Rare & Early Newspapers Team
May 14, 2019 by GuyHeilenman · 1 Comment
As we were searching through our issues from 1848 looking for early Gold Rush content, we discovered an interesting item in a August 8, 1848 Boston Evening Transcript with content related to Communism. With contemporary material related to early Communism hard to come by, it is nice the B.E.T. decided to put this in print:
May 10, 2019 by Stephanie Williams · Leave a Comment
All of my grandparents immigrated to the United States as young adults, and three of them came through Ellis Island. My maternal grandmother spoke six languages since she was from a portion of Europe that had a high degree of ethnic overlap. However, she never taught anything but English to her seven children because my grandfather was adamant that he, his wife, and all their offspring would read and write English fluently and speak it without a trace of an accent. He didn't count the heavy Jersey City vowels they acquired along the way.
As proud as they were to be Americans, the history of these states was far less important than the political and economic makeup of the land of opportunity.
This week I encountered four different collectors who are tracing their ancestry via newspapers. And, through their eyes, I see different aspects to catastrophes like the Dust Bowl and the Johnstown Flood — the human stories. Each American tale is so varied, so unique, so distinct within the melting pot of  "huddled masses yearning to be free" welcomed by the Statue of Liberty.
Whether family was part of the westward expansion, established in the old blood of Philadelphia, divided along the Mason Dixon Line, or descendant from early coastal fisherman that braved mortality rates to literally eke out a living – pieces of the stories are buried within these old newspapers. One fellow found a pot from the Tennessee foundry in which his great-great-grandfather worked, and then he managed to track down a paper with an article on the workmen facing a strike. "There were only twelve employees," he told me. "So one of those mentioned was my ancestor."
I'm a wee bit envious of those of you who can find your folks through the New York Tribune or the New Orleans Picayune, or even D.C's National Intelligencer .  Still, the next best thing might be pulling a title that contributes a piece to someone else's puzzle. Thank you for enlisting our help; please keep the requests coming.
And, in honor of "Jack", Faustina, Stephen and Charlotte, I am including in this post a photograph from an issue of Scientific American. If there is only one piece of American history in your lineage, I think Ellis Island is a pretty hefty one.
Cheers!
Post Script:  The number of staff here is too limited to do more research than pulling titles and dates that have been requested by collectors.  There are many great databases for searching content.  Once you know the paper you are looking for, we are happy to see if we have it!
May 3, 2019 by Stephanie Williams · Leave a Comment
This week I learned a bit more about major stories that were not covered by news outlets, as well as events and people for whom fame was achieved through failure.
Lindbergh's flight and the details of his life were a big deal in the world of newspapers. Like Amelia Earhart, many chronicles exist of the events leading up to and including his famous flight path. And those are very popular issues with experienced and novice collectors alike. I enjoy the perspective through the eyes of the reporters of the time – and all of the details on which they chose to focus.
Interestingly, Lindbergh's renowned success was rivaled by the widely reported failure of Douglas "Wrong Way" Corrigan, who flew to Ireland instead of the return trip to California he had logged in his flight plan. Further research suggests that Corrigan had been denied permission for that "accidental flight" multiple times. My personal opinion is heavily influenced by the photographs I could find which certainly seem to portray the grin of a fellow intent on breaking at least a few rules.
Papers that cover the Chicago Fire of 1871 describe the destruction, the casualties, and even the investigation into Mrs. O'Leary, whose cow is the stuff of campfire songs. The latter made me laugh, as I have always assumed it to be a fictitious rhyme. However, it becomes oddly real when a full column asserts Mr. O'Leary's adamant claim that the cow was not his, but his wife's, and he was sleeping at the time of the fire.
Strangely, there is little popular knowledge of fire that burned Peshtigo, Wisconsin, and much of the surrounding area on the same day. It far surpassed the damage to Chicago and is potentially the "deadliest fire in American history". Two papers, "Peshtigo Times" and the "Green Bay Advocate" appear to have covered it, but the 1500-2500 deaths so far eclipse the three hundred or so that perished in Chicago I am perplexed by the scant notice.
What makes a story newsworthy? In this day of the "24-hour news cycle", I relish this week's pause to consider that "truth" has always been in the hands of the publishing houses. Since earliest printings, someone has decided what to tell the general public. The best thing about accessing old newspapers is that each reader can at least verify what was being reported, rather than relying on a current interpretation or paraphrase.
Aldous Huxley said, "Facts don't cease to exist because they are ignored." But what about the facts that no one knows?
April 30, 2019 by GuyHeilenman · Leave a Comment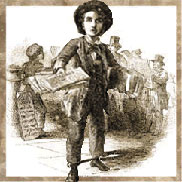 Catalog 282
(for May) is now available. This latest offering of authentic newspapers
is comprised of over 300 new items, a selection which includes:
a set of "National Intelligencers" on the Dred Scott Case, Washington's inaugural (with an eye-witness account), a 1775 "Virginia Gazette" from Williamsburg, the very rare "Daily Rebel" from Chattanooga, a Broadside "Extra" announcing Lincoln's assassination, a 1755 "Maryland Gazette" (quite rare)
, and more.
The following links are designed to help you explore this latest edition of our catalog:
Don't forget about this month's DISCOUNTED ISSUES.
(The catalog links above will redirect to the latest catalog in approx. 30 days, upon which time it will update to the most recent catalog.)
April 8, 2019 by GuyHeilenman · Leave a Comment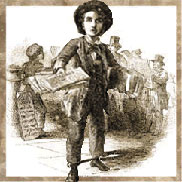 Catalog 281
(for April) is now available. This latest offering of authentic newspapers
is comprised of over 300 new items, a selection which includes:
a Virginia newspaper with the Suffolk Resolves, the Fugitive Slave Act (in a Washington, D.C. newspaper), a Butter & Bourne newsbook from 1632, a Great Stock Market Crash issue of the New York Times, the famous "Dewey Defeats Truman" headline, a Great Battle of Gettysburg report
, and more.
The following links are designed to help you explore this latest edition of our catalog:
Don't forget about this month's DISCOUNTED ISSUES.
(The catalog links above will redirect to the latest catalog in approx. 30 days, upon which time it will update to the most recent catalog.)
April 5, 2019 by Stephanie Williams · 2 Comments
Perhaps the most significant thing I have learned in my weeks here is that I don't know much.  And, as that sinks in I feel an urgency to get to work, because there is so much lost ground to cover!  Even if Time stopped right now, it's too late to catch up on the designations within mechanics, medicine, entertainment, science, culture, and everything else.  Yet, I am optimistic of gaining a bit of yardage as I spend my days
surrounded by thin slices of information, accumulated at such quantities that facts could be (by someone math-minded) measured in cubic feet.
"What kinds of things are collectors searching?"  That was my early question, and I see now how gracious everyone was with their oft-repeated, non-committal replies.
People are looking for issues concerning as varied a range of topics or content as there are human beings. Early motorcycle polo matches had me perched fifteen feet skyward, balancing five volumes — each of which is half my height and wider than I can put my arms around.  The issue I was seeking had some key content of wide appeal:  Capone and his gang.
Mobsters are popular.  So are serial killers and crime sprees.  I skipped right over the portions of The Devil in the White City that dealt with the monster Henry Howard Holmes, and was instead caught up in the achievements of the human mind as exhibited in the Chicago World Fair.  Here in our annals we have issues of Scientific American that feature Thomas Edison's inventions, as well as multiple innovations of the 19th century — some of which were presented at that 1893 event!  My mental censorship was so complete that I forgot  the gruesome killings described in Erik Larson's book altogether.  But many people, for a myriad of reasons, are fascinated by details of historical mayhem.  Bonnie and Clyde, John Dillinger and Jesse James' headlines still hold mass appeal.
But in this case, the Detroit Free Press of 1928 contained something more valuable to some than the headline "Capone Pal Slain".  The back page photograph of a group from Yonkers was the treasure I unearthed for a research request.  Scheduled to ship today, that paper will replace a photocopy in a transportation museum — which seems a very appropriate destination for a Michigan publication.
Motorcycles, motion pictures, mobsters, and murder…those are a few things that interest collectors, and after this week things of which I now know a very little bit more.
Post Script:  And, as I was reminded by email, there is a world to observe beyond the "m" words — including last week's glance at suffrage.  -SRW
March 29, 2019 by Stephanie Williams · Leave a Comment
This week I decided to spend some of my hard-earned money on an old (& rare) publication.  I'd already processed searches for sports figures and jazz singers and mobsters and indentured servants — so many interests that whizzed past me as I was busy with phone calls and emails and web orders.  The only way I could think to appease my conscience about taking a pause to look around a little bit for myself was to become a customer.  There is an entire collection — shelves of bound volumes — of publications by women.  I want to dig through and "see what's what", as my grandmother always said.  But that would probably take more research time just orientating myself than I feel easy about spending.  Still, that inclination narrowed the scope of this first quest a bit, and a search through notable dates in history led me to the NYC women's suffrage march of 1912.
"THE REMARKABLE DEMONSTRATION IN NEW YORK LAST WEEK WHEN 15,000 WOMEN OF ALL STATIONS IN LIFE MARCHED THROUGH THE STREETS OF THE METROPOLIS TO EXPRESS THEIR DEMAND FOR THE VOTE".  The headline itself seems shocked by the occurrence, with subsequent captions numbering the onlookers at 500,000.  It's a grand photo spread highlighting the oldest, the youngest, and crediting 619 men with "heroically joining their womenfolk upon the march."  This is the purchase for me.
The Women's Suffrage movement is just one of the stories for justice and equality well documented through historic publications.  Whether an account of invention, discovery, narrative or relationship, these papers are jam-packed with the details of the human experience.  Sometimes there is an encouraging perspective of what we've learned and how we've grown.  One hundred years after the push began, the 19th Amendment granted women the right to vote.  But, this week I also found an eyewitness account of mob riots in Baltimore — including casualty listings — from  1812.  Evidently, much remains to be learned.
My selection (Harper's Weekly, May 11, 1912) was on the very top shelf, stacked tightly and bound into a volume with Titanic events and many illustrations of William Taft.  I chose an issue with a damaged front cover since I am not very interested in then Chairman of the House Judiciary Committee "…whose proposed amendment to the Constitution will limit the President's tenure of office to one term of six years."
The cover price of 10 cents doesn't hold, but since the average age-expectancy has drastically increased as well, it's a modest expenditure.  Taking it home with me, opening it up, and dawdling over the columns as much as I like, seems an indulgent treat.  I might even ask the shipping department if they will package it for me…
March 26, 2019 by GuyHeilenman · Leave a Comment
You may already know U.S. elections and inaugurations have always fascinated citizens of the United States – which is probably typical throughout the world, but Did You Know the reporting of these historic moments within newspapers has traditionally been quite extensive, with most issues containing multiple articles surrounding these events – often including the entire text of the winner's election and inauguration speeches? Many of these are available through our regular website, RareNewspapers.com. We've arranged these in chronological order for readers/explorers to enjoy: Inaugurations and Elections