November 19, 2020 by GuyHeilenman · Leave a Comment
The 15th Amendment states: "The right of citizens of the United States to vote shall not be denied or abridged by the United States or by any State on account of race, color, or previous condition of servitude." (www.History.com)
However…
Despite the amendment, by the late 1870s discriminatory practices were used to prevent blacks from exercising their right to vote, especially in the South. (www.History.com)
We recently unearthed a pair of issues from The New York Times dated in 1870 which shed some early-morning light on the dawn of the 15th Amendment, and the struggle it faced on its path to realizing its intent – a struggle which made significant headway with the passage of the Voting Rights Act in 1965.
The Constitution of the United States is second-to-none, and the wisdom of the Founders to frame it in such a way as to make it a work in progress was genius. However, making adjustments along the way, although appropriately difficult, was part of the original intent. The greater problem and most difficult hurdle is bringing the hearts of humanity in line with "red & yellow, black and white; they are precious in His sight" – and should be seen and treated as such.
November 9, 2020 by GuyHeilenman · Leave a Comment
What to cancel vs. what to keep? Revisionism vs. an accurate accounting?
The practice of what we currently refer to as "Cancel Culture" is nothing new. Few details remain of China's glorious early history due to the practice of each new dynasty expunging any evidence regarding the former so-as to elevate itself to the top of the historical record. Other religions and societies have done the same in order to eliminate the warts which are common to all. While some believe it is important to remember history, no matter how ugly, in the hope that future generations will learn from past mistakes, others are convinced the past is too painful, and must therefore be eradicated from wherever it might rear its ugly head.
Although statues, flags, and other symbols have been the most recent targets of this tension, the written word was the most common target of past generations, and was realized through both the banning and burning of books which were deemed too immoral, too painful, or too revealing of "whatever we currently don't want to be known" to be read. Examples include Uncle Tom's Cabin, 1984, Animal Farm, Brave New World, and the feature of this post, To Kill A Mocking Bird. Published in 1966 to overwhelming critical approval, it wasn't too long before it began to receive considerable resistance for a plethora of objections, and although included on many high school and junior high school reading lists, attempts to remove it from school libraries were quite common. The article below highlights one such a case, with the New York Times of January 16, 1966 printing Harper Lee's own response to a local schoolboard near Richmond, Virginia.
The purpose of this post is not to resolve the issues created by both free speech and revisionism; rather, to merely ponder these issues in light of the past. My only editorial contribution is that I'm glad I can still look back at such accounts as printed in old newspapers and hopefully glean perspective on how and where I'd like to tread in the present.
October 30, 2020 by GuyHeilenman · Leave a Comment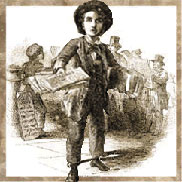 Catalog 300
(for November) is now available. This latest offering of authentic newspapers
is comprised of more than 300 new items, a selection which includes:
perhaps the most desired masthead engraving of the 18th century, Washington's Farewell Address, a graphic issue on Lincoln's assassination, the first newspaper published for the sport of baseball, "The Polynesian" from Honolulu (1844), The Battle of Gettysburg (with a map)
, and more.
The following links are designed to help you explore this latest edition of our catalog:
Don't forget about this month's DISCOUNTED ISSUES.
The links above will redirect to the latest catalog in approx. 30 days,
upon which time it will update to the most recent catalog.
October 26, 2020 by GuyHeilenman · Leave a Comment
Does one vote matter? Does every vote count?
Since the passage of the 19th Amendment, the impact of women on the political climate, and therefore, on both the course and civil fabric of the United States cannot be understated. Since 1964, more women have voted in presidential elections than men – as measured by both actual quantity and as a percentage of their respective genders. While this "right" was not realized until 1920, few know that the (women's suffrage) Amendment nearly passed two years earlier, but came up short by a single vote. Sadly, not all Senators were present to vote. How do we know? They put it in print in The Christian Science Monitor (Boston) dated  October 2, 1918.
October 22, 2020 by GuyHeilenman · Leave a Comment
We recently discovered a Gazette Of The United States, For The Country (Philadelphia), dated May 25, 1807 which had a timely reprinting of William Cowper's poem regarding the abolition of the Slave Trade – just a few weeks after the enactment of the Slave Trade Act of 1807 (United Kingdom). It would still be another quarter-century before slavery within the Britain Empire would be abolished.
October 8, 2020 by GuyHeilenman · Leave a Comment
Below we continue our series in which we post the "stories" graciously submitted by our collecting friends during the pandemic of 2020.
The Workman and Temple Family Homestead Museum in the City of Industry, California, east of Los Angeles, interprets the region's history from 1830 to 1930 and, among the approximately 30,000 artifacts in the artifact collection are hundreds of historic newspapers, most dating to the 1870s, a key time period in our interpretation.  Among the more unusual of the papers is the first of twelve issues of the "Willow Dale Press," an amateur paper published by 13-year old Florence Carter and her 10-year brother, Arthur, children of rancher and developer Nathaniel Carter.  The family migrated in 1874 from Lowell, Massachusetts to the San Gabriel Valley east of Los Angeles for a reason many others did: health.  Nathaniel Carter suffered from serious pulmonary issues and the temperate climate of the valley proved to be a balm for his ailments.  The Carters, who bought their 17-acre spread from George Stoneman, a Union Army general during the Civil War and future California governor, and christened it "Willow Dale."  Widely known for its picturesque location, fine home, and its landscaping, Willow Dale was photographed by Carleton Watkins, famed for his images of Yosemite.  The site is in today's city of San Marino, very near the Huntington Library, Art Galleries and Botanical Gardens.
The Carter siblings were provided with a small foot-treadle operated press with a self-inking action made in Boston and which produced a dual-column sheet measuring 6 inches by 9 inches.  The duo's sheet was among many so-called "juvenile papers" published throughout the nation as literacy rates skyrocketed.  This first issue, for January 1879, appeared late the following month, as one of the major dailies in Los Angeles, the Herald, noted in its Christmas 1878 edition that "we are indebted to our editorial confreres of the Willow Dale Press for a handsome chromo of the 'Village Mill'," this chromolithograph produced on their press being a free gift with a subscription, a savvy marketing tool for the young entrepreneurs, who were appealing "to our young friends" in making their "editorial bow."
In fact, Florence and Arthur felt compelled to state "one of us has hardly reached, while the other has just entered our teens, and so our readers as they look over the paper will please pass judgment accordingly."  They intended "to present each month, a good selection of reading matter, with articles which will be written expressly for this paper."  They also added that "we will be glad to receive communications from any of the young folks, also charades, enigmas or conundrums which are original."  Moreover, the Carters expressed a willingness to exchange with other like publications and made the offer to "each month present for THE OLD FOLKS a column which we hope they will find interesting and profitable, as we find it the most profitable to us."  Another promotion was that a person who secured the most subscribers would get 500 cards with more than 200 types to choose from and room for up to three names, while the second and third highest producers would receive 300 and 100 cards, respectively.  Elsewhere, the pair advertised for the "latest styles" in New Year's presentation cards.
Humor, or the attempt at, proved to take up much of the space in the issue, including this example: a small store about ten feet by twelve in East Los Angeles [a neighborhood now known as Lincoln Heights] has three large signs—MARKET—upon it, which nearly cover the building.  Florence said we rode along, she did not think they need "Mark-It" any more.  Another bit of humor was reprinted from the popular Youth's Companion, and told of a woman who got chills from sitting on a rock until she learned that it was a block of ice covered with carpets to delay its melting.  For the "Old Folks Column,' that consisted of an ad for a local doctor, a nearby nursery, and for the well-known resort, the Sierra Madre Villa, which was north of the Carter's place.
Though the paper moved up in summer to a larger size of 9 ¼ x 7 ¼ with three columns and a new masthead with an increase in the subscription rate to 25 cents per year, at which time the Herald acknowledged receipt of the sixth issue and called the Press "a spicy, readable sheet," the Carters only kept the journalistic endeavor going to the end of 1879.  Two issues were produced by their father because Florence and Arthur took a long trip to see their maternal grandmother in Northern California.  When the paper folded, the
explanation was that the closure was due to "school work, baseball and archery," these being childhood concerns that made eminent sense for the practical business decision reached by the young proprietors.
Just after the shuttering of the paper, the Carters moved to a new 103-acre tract known as "Carterhia," while Nathaniel developed another 1000 acres and developed the town of Sierra Madre at the base of the chain of mountains once known by that name and later changed to the San Gabriel range.  Florence later married a prominent Y.M.C.A. official in Los Angeles and raised a family.  After she was widowed, she worked as a librarian and a Christian Science practitioner.  Arthur, who remained at Sierra Madre, became a ranger in the newly created national forest in the mountains above the town and ran the Carter's Camp resort in Big Santa Anita Canyon above Sierra Madre.  Later, he was an orange grower in town, where he and his wife raised their family.
So, while the Willow Dale Press was short-lived, it was significant in that it was the first amateur or juvenile paper in greater Los Angeles and, in fact, was the first paper at all in the western San Gabriel Valley, as even the new town of Pasadena did not have one until the early 1880s.
As additional "stories" are posted they will be available at: MY COLLECTING STORY. We did this many years ago as well – and their posts are also included.
October 2, 2020 by GuyHeilenman · Leave a Comment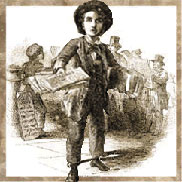 Catalog 299
(for October) is now available. This latest offering of authentic newspapers
is comprised of more than 300 new items, a selection which includes:
the definitive newspaper with the rules of cricket, Sabbatai (the Jewish prophet), 'The American Journal' from Providence (1779), the Battle of Lexington & Concord (with a map of Boston), an incredible issue on the end of World War II, Cornwallis surrenders at Yorktown
, and more.
The following links are designed to help you explore this latest edition of our catalog:
Don't forget about this month's DISCOUNTED ISSUES.
The links above will redirect to the latest catalog in approx. 30 days,
upon which time it will update to the most recent catalog.
September 28, 2020 by Stephanie Williams · Leave a Comment
Nestled among the prosaic commodity prices, legal decisions, and historical chronicles that regularly appear in an issue of Gentleman's Magazine is a section that seems surprising to me — "Select Poetry, ancient and modern."  In some ways, this is a reminder that times certainly have changed, and things are not as they always were.  A current publication for the leaders of our era, such as Forbes or Bloomberg or The Wall Street Journal would not contain poetry, unless a noteworthy personage deviated from business acquisition long enough to write, or possibly promote a struggling artist in the name of philanthropy, etc.
But, once upon a time, the well-educated person was learned in literary as well as economic matters.  As the
column title hints, the classical emphasis on education set a background that persisted into all arenas of life.  With this in mind, I delved into the section and became even further struck by the subject matter of my sampling in meter and rhyme.  The closing refrain to each stanza concludes that nothing in life matters without….love.
But weak is our vaunt
While something we want,
More sweet than the pleasure that Prospects can give.
Come, smile, damsels of Cardigan,
Love can alone make it blissful to live.
The author of this particular poem only provided his (presumably) initials to this listing of Prospects, Nectar, Odours, Music, Friendship, Learning, Riches and Honour.  All, the poet asserts, are not sufficient to bring bliss to life — only love can do that.  The musings that follow include "Ode to a Goldfinch", "An Astronomical Thought" and "A Translation of the Epitaph".  Put together, they summarize the principle concerns of the time period — the natural and known world, the world yet to be discovered, happiness within all experiences, and the context provided by knowledge of eventual death.
That is, indeed, a selection of ancient and modern — even the modern of today.
September 25, 2020 by GuyHeilenman · Leave a Comment
A tremendous wag, hilarious, upright, a real gem… We recently uncovered the earliest "feature" article we've ever found regarding Abraham Lincoln – buried on the back page of the The Greensborough Patriot (NC) dated September 16, 1848. On the heels of gold having just been discovered in California, another golden-nugget was slowly becoming unearthed on the opposite side of the country – before the very eyes (and ears) of the nation. Although Lincoln was a relatively unknown senator from Illinois, a reporter heard him speak before The House and was impressed enough to take the time to record his observations. It appears this reporter, along with a host of others, would be drawn to the qualities which would set him apart from the pack, and would eventually propel him into the history books. How do we know? Back in 1848, they put it in print:
I can imagine, as articles such as this began to circulate, that the folks back in home in Illinois began to talk in Lincoln's ear, and…
The first thing you know ol Abe's politically extraordinaire,
Kinfolk said "Abe move away from there".
Said "The Capitol" is the place you ought to be"
So they loaded him on a train and he moved to D.C.
The UNITED States would never be the same.
September 21, 2020 by GuyHeilenman · Leave a Comment
Over the past two weeks we highlighted two events related to Thomas Edison. We'll wrap things up this week with a day in 1882 when he literally Lit up the Town – or at least a portion of Manhattan, including the very building which was responsible for printing the related article shown (in part) below – The (NY) Times Building. Oddly enough, the New York Tribune also reported the event, but failed to shed light on The Times building have been in the illuminated zone. Enjoy.