August 23, 2019 by Stephanie Williams · Leave a Comment
Vacation is a good thing – as is coming back after a small change of scenery. I was up in Maine on a pond that is larger than any lake in my home state. And, while there, I was introduced to some important, prestigious folks who are third generation cabin ("camp" in the local vernacular) owners . We met at a covered dish supper out on one of the islands, bringing our contributions of bread and pie by way of a handmade wooden boat with a small outboard motor. And the inevitable question, "what do you do?" gave me a temporary fascinating status within the small group that included a renowned city planning consultant, a state representative, a former missionary to one of the Pacific islands and a couple of people who loosely classify themselves as "working in finance".   And, once again, I can reflect on the wealth that comes to anyone with access to information and knowledge.
Last week I had intended to tell about The National Tribune – a paper packed full of everyday life. My bit of time away in a very small town where people still own the original house that their great grandfather built, or moved, or rebuilt after fire swept through that portion of the town, made me even more eager to share it.
We have here, in the annex, the years of 1885 through 1887. Within these weekly offerings is that strange blend of folksy and elite – the movers and shakers of a national capital as they move around town and shop and advertise and gossip and greet. Unlike that other Washington title The National Intelligencer, the first of the eight pages contains very little news, while the third page is devoted to veteran accounts of the American Civil War, with columns headed by campaign and battle names. Sandwiched between the words of the wife of the Speaker of the House concerning her eight children and the scientific reporting on the application of incandescent mantles to carriage lights are details of Senate hearings and policy matters that still impact us today.
If you have the opportunity, consider purchasing a random date from this collection. It's less than two movie tickets and popcorn, and will likely enrich your life as much as it entertains. The newsy, small town tone reminds me of my recent time in New England, with the strange familiarity induced by elements we all have in common, whatever our circumstances or position.
Anyway, I plan to wander the New England titles from the 1800's in my next bit of adventuring time. Life, as described by a community newspaper, is filled with unexpected moments of beauty, kindness and every day heroism.
Note: If you would like to purchase an issue of this title from the 1800's, feel free to do so at: National Tribune, 1885-1887
August 13, 2019 by GuyHeilenman · Leave a Comment
The following snapshot comes from The National Intelligencer, dated August 7, 1858. It's a shame those in the article below this snapshot didn't have access to such an invention.
July 29, 2019 by GuyHeilenman · Leave a Comment
The following snapshot comes from the National Intelligencer dated December 28, 1852. Most are aware of the impact Harriet Beecher Stowe's Uncle Tom's Cabin had on the fabric of The United States, but not everyone saw eye-to-eye.  The image below shows a blurb of a politically incorrect view from the northern region of the country.
July 9, 2019 by The Traveler · Leave a Comment
Nearly a year ago I journeyed to New York City by the means of the Scientific American, dated August 19, 1868, where I found the "Hanlon's Patent Improved Velocipede". "Within a few months the vehicle known as the velocipede has received an unusual degree of attention, especially in Paris, it having become in that city a very fashionable and favorite means of locomotion. To be sure the rider 'works his passage,' but the labor is less than that of walking, the time required to traverse a certain distance is not so much, while the exercise of the muscles is an healthful and invigorating. A few years ago, these vehicles were used merely as playthings for children, and it is only lately that their capabilities have been understood and acknowledged. Practice with these machines have been carried so far that offers of competitive trials of speed between them and horses on the race course have been made…"
I'm glad that they don't make them that way any longer!
~The Traveler
July 2, 2019 by GuyHeilenman · Leave a Comment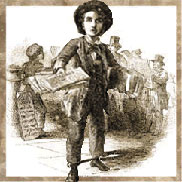 Catalog 284
(for July) is now available. This latest offering of authentic newspapers
is comprised of nearly 300 new items, a selection which includes:
a Pennsylvania Journal with the segmented snake cartoon, a Williamsburg (VA) newspaper on the Gunpowder Plot, Lincoln's assassination (in a Washington, D.C. newspaper), the famous Honolulu Star Bulletin reporting the Pearl Harbor attack, the capture of Ethan Allen, an issue with the "Beardless" Lincoln print on the front page
, and more.
The following links are designed to help you explore this latest edition of our catalog:
Don't forget about this month's DISCOUNTED ISSUES.
(The links above will redirect to the latest catalog in approx. 30 days, upon which time it will update to the most recent catalog.)
June 28, 2019 by GuyHeilenman · Leave a Comment
The following snapshot comes from The Scientific American, New York, dated May 9, 1885. Thankfully, the wise saw, "If at first you don't succeed, try, try again," eventually proved to be true.
June 14, 2019 by Stephanie Williams · 2 Comments
This week I learned to back up my data files with more diligence. I also learned that I shouldn't boast of finishing a task early, as I am liable to then fall far behind (particularly if I don't save my work).
Most importantly, I learned that we don't know what we don't know, and we can't learn it until we know something.

As I was immersed in the newspaper coverage of significant dates in American History, I found that my vague idea of the Civil War as being somewhere around 1862 kept me from understanding the significance of Lincoln's assassination within the timetable of the war of brother-against-brother. The great conflict was in the mopping-up stage; Grant had definitively beaten the Confederate troops. And President Abraham Lincoln, the man who took up the burden of holding together the Union, was shot in a theater where he was out for what was termed by one report as "an evening of respite".  It's suddenly more tragic, and those long lines formed by a mourning populace seem so reasonable a response by a shocked nation.
Over the weekend, the relative of a Timothy Hughes Rare and Early Newspapers employee was touring the facility and paused over text running down the right margin of the cover of a small periodical from the 1920's. "You know who that is," she asserted. We didn't. We thought it was an issue about the game of hockey, positing the question whether it would or would not last in the United States.
It turns out the featured author of the issue was one Rose Wilder Lane, the woman who penned the tales told by her mother of pioneering days in what eventually came to be called The Little House on the Prairie series. An accomplished writer and reporter, many of her short stories were published in Harper's Bazaar and Saturday Evening Post.  When Rose was in her seventies, she traveled to Vietnam in order to provide a female perspective on the war for the readership of Woman's Day Magazine. And I learned all of this because someone who knew a bit, put together pieces and asked a question.
Juxtaposed with this whole journey following strands of the known into discovery of the unknown, was an overheard discussion about the lack of liberal arts education received by the up-and-coming generation. In an era of information available by voice command, almost everything that can be known is, theoretically, accessible. But how will any of us know the questions to ask if we don't have a base of knowledge from which to begin?    A narrow foundation must by its very nature constrict the breadth of potential growth.
Anyway, this is a great place for contemplation of deep things.  And, since I lost my first draft, I have the opportunity to contemplate the same subject for the second time.  🙂
By the way, the Liberty Magazines are nifty compilations somewhat in the vein of the later Reader's Digest, packed with advertisements and helpful hints right beside news of the day.
June 11, 2019 by GuyHeilenman · Leave a Comment
The following snapshot comes from The Crisis, Columbus, Ohio, dated May 7, 1862, which printed the death report of Abraham Lincoln's brother-in-law, and includes considerable Lincoln-directed angst.
June 7, 2019 by Stephanie Williams · Leave a Comment
Despite the obvious gender bias inherent in the title, I like "The Gentleman's Magazine", as I suspect many non-gentlemen of the time did as well. This week I pulled an issue from April of 1775 – mainly because I enjoy the tone of superiority that saturates those months before what we now know of as the Revolutionary War (or whichever various title you prefer). "Colonial upstarts" were causing commotion and consternation to the rest of the world, but mainly to the ruling class in London.
The heading of the very front page of the one perched on my desk amidst the new catalog excitement is entitled, "Continuation in the House of Lords on the Address to his Majesty respecting the Situation of Affairs in America". What follows is a labyrinthine balance between appeasing the vanity of the monarch, and an attempt to elucidate the different aspects of potential vulnerability to defeat. In particular, the French and Spanish ships continuing to trade with the colonists brought great consternation. "Does the noble Earl pretend to interpret this explanation [England would be "…at liberty to seize any of their ships trading with American subjects"] generally, so as to authorize our taking their vessels at sea? If he does not, what can such a vague deluding promise avail? If he does, then I will venture to assure his Lordship, that he is miserably deceived; and that the first attempt to prevent French or Spanish ships from navigating the American seas will furnish them with an opportunity of asserting their maritime freedom, of making reprisals, and of justifying their conduct to the other great states of Europe, who are known to be long jealous of what they are pleased to call our despotic claim to the sovereignty of the ocean."
When I read this, I start to understand a little bit this American spirit, this classification under which our country has been perceived by the world, from the very earliest days. This mindset changed the world. And that is an immense, and not embarrassing, thought.
But, lest you think the GM's are all politics, I would like to recommend any meteorology enthusiasts plug in the data compiled monthly and displayed on the inside cover page. The average prices of corn, wheat, rye, barley, oats and beans are delineated by county. Genealogists will enjoy the Births, Marriages, and Deaths alongside the list of Promotions and Bankrupts. There are book reviews and parish reports and a comprehensive section entitled "Historical Chronicle", which gives an overview of multiple aspects of the state of the world.
Anyway, to delve into these accounts of the earliest days of this country is to see the tenacity that fueled an eventual nation – and perhaps nurture an admiration for what was once made, an inspiration for all that could be made again.
You can read more about Gentleman's Magazines via previous posts at: Gentleman's Magazines
June 4, 2019 by GuyHeilenman · Leave a Comment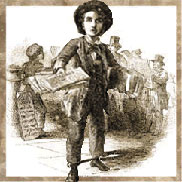 Catalog 283
(for June) is now available. This latest offering of authentic newspapers
is comprised of over 300 new items, a selection which includes:
the New England Restraining Act (in the 'Virginia Gazette'), the famous 'Vicksburg Daily Citizen' (of July 2/4, 1863), a rare broadside reporting Lincoln's assassination, one of the best stock market crash issues (in the 'New York Times'), a fascinating and famous UFO abduction incident in a 'hometown' paper, a very rare Salem witch trial newspaper
, and more.
The following links are designed to help you explore this latest edition of our catalog:
Don't forget about this month's DISCOUNTED ISSUES.
(The links above will redirect to the latest catalog in approx. 30 days, upon which time it will update to the most recent catalog.)