October 1, 2019 by GuyHeilenman · Leave a Comment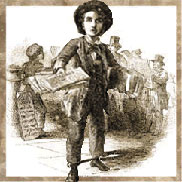 Catalog 287
(for October) is now available. This latest offering of authentic newspapers
is comprised of nearly 300 new items, a selection which includes:
the famous "Dewey Defeats Truman" newspaper, a rare Civil War camp newspaper, the "Corinth Chanticleer" from Mississippi, a Broadside "Extra" on the capture of Jeff Davis, a great Battle of Gettysburg newspaper, a Confederate broadsheet "Extra" from Georgia
, and more.
The following links are designed to help you explore this latest edition of our catalog:
Don't forget about this month's DISCOUNTED ISSUES.
(The links above will redirect to the latest catalog in approx. 30 days, upon which time it will update to the most recent catalog.)
September 27, 2019 by Stephanie Williams · Leave a Comment
This week as I was pulling some Gentleman's Magazines to fill online catalog gaps, I hovered over an issue prior to searching within the computer system.  It was dated July 1776, and I took a minute to let that soak in.  I am regularly awestruck at handling all these papers, but particularly anything from such an important, pivotal year and month in American history.  Actually, I suppose it was significant to world history as well.
This is not a museum, however, but a place of business and conscience compelled me to limit my sighing to less than a minute before turning to the keyboard and pulling up the listing for this title and date.  And, as I read the opening lines of the description, I felt again the great privilege I have to be here.
"It is rare to find newspapers or magazines with the magical date of 1776, let alone 'July, 1776'.  Here is one."
These paragraphs are such valuable tools for searching as well as learning.  While Timothy Hughes Rare and Early Newspapers can boast 44 years in existence as a business, the depth of knowledge of history and its significance that is applied to filtering through the millions of papers in order to present each one goes far beyond a mere business listing.  And the one that filled my screen only served to deepen my wonder at this treasure trove chronicling the earliest days of this country.
The first article contains 3 pages of text on events in America, including: "Proceedings of the American Colonists since the Passing the Boston Port Bill" with various reports, one stating that: "…the main army of the United Colonies has changed its situation; and that the head-quarters are now at New-York, where Gen. Washington has already taken up his residence…".  A proclamation issued by Congress concerning a redress of the grievances of the colonies says in part: "Therefore, Resolved, that it be recommended to the respective Assemblies and Conventions of the United Colonies, where no government sufficient to…their affairs has been…established, to adopt such a government…", signed in type: John Hancock. Perhaps the most significant report is one mentioning the convention at Williamsburgh containing an important resolve (see) passed by the delegates which reads in part: "…That the delegates appointed to represent this colony…be instructed to propose to that…body to declare the united colonies free and independent…and that they give the assent of this colony to such declaration …..
I remember in my first days here, wondering if I would be required to wear gloves when handling these issues.  My query was shrugged off, but I have been asked the same by friends and acquaintances when I talk about my job.  We are used to seeing important things enclosed and protected behind glass and velvet ropes.  But these papers were made to be read, and passed around so the news could spread.  The older ones are often in better condition than the ones from the past few decades.  Still, they are individually protected within folders, as much to keep the edges safe and protected as to shield from light and other environmental contaminants.  I like that the storage options  we use are the same as those we offer to our collecting community.  Even though the crew here is much more seasoned than I, there is an unspoken acknowledgement that this is really amazing stuff, and I am not the only one that gets a bit awestruck…
July 4, 2019 by Stephanie Williams · Leave a Comment
It's hard to put into words all I learned last week, other than conclude (again) I work in an amazing place. Distinct events blurred together as we completed the regular tasks of a pre-catalog release week, simultaneous with the receipt of eleven pallets of a new title.
As I know the least, I am the least helpful in this bulk intake process. Everyone else has done it before – making space where none seems apparent. So I stayed out of the way, fielding phone, email and web orders to the best of my ability.

This week, however, marks the Fourth of the July, and I took the opportunity to look at some surrounding details of 1776 through the real time lens of reported news.
The Sons of Liberty met under the Liberty Tree. It's not an American fable; I read the notice calling for attendance and providing an alternate location in case of overflowing turnout. People staked fortune and life to sign the Declaration of Independence, and Philadelphia papers published their names alongside that document. Paul Revere was a working man who bought advertisements in The Massachusetts Centinel to draw more customers into his silver shop. Somehow, the risk of this bid for colonial freedom becomes more meaningful as I consider the sacrificial participation required from everyday people who had plenty to occupy them in their own private lives. Regular folks became significant because they stepped up when there was every reason to keep their heads down.
Today I am thinking about the farmers and shopkeepers, the printers and the writers who looked beyond immediate concerns to take a stand for the implications on centuries to come. Surely these are some for whom the words resounded, "When in the course of human events it becomes necessary…"  I won't pontificate aloud, but there are so many contrasts to the perspective I readily adopt within my plush and easy American life.
Fresh perspective on the human story feeds the impulse: the more I find out, the more I want to know.  But the disconcerting truth is that the more I search, the more versions I find.  The best course of action just might be to head back into the annals and read it for myself…
July 2, 2019 by GuyHeilenman · Leave a Comment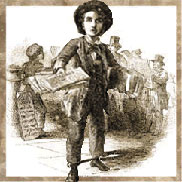 Catalog 284
(for July) is now available. This latest offering of authentic newspapers
is comprised of nearly 300 new items, a selection which includes:
a Pennsylvania Journal with the segmented snake cartoon, a Williamsburg (VA) newspaper on the Gunpowder Plot, Lincoln's assassination (in a Washington, D.C. newspaper), the famous Honolulu Star Bulletin reporting the Pearl Harbor attack, the capture of Ethan Allen, an issue with the "Beardless" Lincoln print on the front page
, and more.
The following links are designed to help you explore this latest edition of our catalog:
Don't forget about this month's DISCOUNTED ISSUES.
(The links above will redirect to the latest catalog in approx. 30 days, upon which time it will update to the most recent catalog.)
June 7, 2019 by Stephanie Williams · Leave a Comment
Despite the obvious gender bias inherent in the title, I like "The Gentleman's Magazine", as I suspect many non-gentlemen of the time did as well. This week I pulled an issue from April of 1775 – mainly because I enjoy the tone of superiority that saturates those months before what we now know of as the Revolutionary War (or whichever various title you prefer). "Colonial upstarts" were causing commotion and consternation to the rest of the world, but mainly to the ruling class in London.
The heading of the very front page of the one perched on my desk amidst the new catalog excitement is entitled, "Continuation in the House of Lords on the Address to his Majesty respecting the Situation of Affairs in America". What follows is a labyrinthine balance between appeasing the vanity of the monarch, and an attempt to elucidate the different aspects of potential vulnerability to defeat. In particular, the French and Spanish ships continuing to trade with the colonists brought great consternation. "Does the noble Earl pretend to interpret this explanation [England would be "…at liberty to seize any of their ships trading with American subjects"] generally, so as to authorize our taking their vessels at sea? If he does not, what can such a vague deluding promise avail? If he does, then I will venture to assure his Lordship, that he is miserably deceived; and that the first attempt to prevent French or Spanish ships from navigating the American seas will furnish them with an opportunity of asserting their maritime freedom, of making reprisals, and of justifying their conduct to the other great states of Europe, who are known to be long jealous of what they are pleased to call our despotic claim to the sovereignty of the ocean."
When I read this, I start to understand a little bit this American spirit, this classification under which our country has been perceived by the world, from the very earliest days. This mindset changed the world. And that is an immense, and not embarrassing, thought.
But, lest you think the GM's are all politics, I would like to recommend any meteorology enthusiasts plug in the data compiled monthly and displayed on the inside cover page. The average prices of corn, wheat, rye, barley, oats and beans are delineated by county. Genealogists will enjoy the Births, Marriages, and Deaths alongside the list of Promotions and Bankrupts. There are book reviews and parish reports and a comprehensive section entitled "Historical Chronicle", which gives an overview of multiple aspects of the state of the world.
Anyway, to delve into these accounts of the earliest days of this country is to see the tenacity that fueled an eventual nation – and perhaps nurture an admiration for what was once made, an inspiration for all that could be made again.
You can read more about Gentleman's Magazines via previous posts at: Gentleman's Magazines
June 4, 2019 by GuyHeilenman · Leave a Comment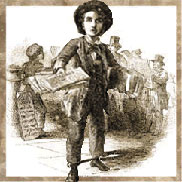 Catalog 283
(for June) is now available. This latest offering of authentic newspapers
is comprised of over 300 new items, a selection which includes:
the New England Restraining Act (in the 'Virginia Gazette'), the famous 'Vicksburg Daily Citizen' (of July 2/4, 1863), a rare broadside reporting Lincoln's assassination, one of the best stock market crash issues (in the 'New York Times'), a fascinating and famous UFO abduction incident in a 'hometown' paper, a very rare Salem witch trial newspaper
, and more.
The following links are designed to help you explore this latest edition of our catalog:
Don't forget about this month's DISCOUNTED ISSUES.
(The links above will redirect to the latest catalog in approx. 30 days, upon which time it will update to the most recent catalog.)
May 31, 2019 by Stephanie Williams · Leave a Comment
Here in "our neck of the woods" Spring frequently brings tornado warnings. Yesterday, radios, smartphones, and computer displays all sounded the alarm. One of the part-time people working on the labels for Catalog 283 asked what I would choose for my last meal before the tornado hit. I parried with "what would you take into your safe space from the annals?" And my contribution, quickly and easily, was "The American Museum" issues — as many as I could grab from the shelf.

I have one collector who looks for these and he contacts me by email with a list of five or six dates. Every time I search, thinking "there is no way we have any from that month." Each time I locate one or two, and he happily buys them. During that brief interaction studying dates and verifying the appropriate appendices I have come to find this publication ridiculously beautiful. If I were trapped in a tornado shelter, 18th Century American Magazines would suffice for amusement and instruction. In a single issue there are lexicons for four different Native American languages, methods for preparing dye, a treatise on the Biblical perspective of capital punishment, and political news from around the world. Stock prices are listed alongside poetry. In fact, the complete title enthralls me: "The American Museum: or Repository of Ancient and Modern Fugitive Pieces, &c. Prose and Poetical".
Subscriber names, by state, are listed alphabetically over the first ten pages. The issue I randomly pulled has a touching inscription: "Henry Wayman Woods presented by his dear mother August 6, 1832. Wisdom is the principle thing, Henry." The content feature is Lexington and Concord, but buried within one of the random sections is an article about the first reported African-American doctor and details of the "Virginia Calculator", a slave from New Orleans who was described as a savant by Dr. Benjamin Rush (one of the signers of the Declaration of Independence).
There is so much to learn, packed within these octavo-sized (8" x 5") papers.  Knowledge was culled from every imaginable subject, in order to educate and enlighten.  A well-informed public, it seems, was deemed critical for the development of the young country.  In my opinion, that's a lofty goal that would translate well to any civilization at any point in history.
Wisdom is, quite possibly, the principle thing.
April 30, 2019 by GuyHeilenman · Leave a Comment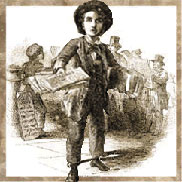 Catalog 282
(for May) is now available. This latest offering of authentic newspapers
is comprised of over 300 new items, a selection which includes:
a set of "National Intelligencers" on the Dred Scott Case, Washington's inaugural (with an eye-witness account), a 1775 "Virginia Gazette" from Williamsburg, the very rare "Daily Rebel" from Chattanooga, a Broadside "Extra" announcing Lincoln's assassination, a 1755 "Maryland Gazette" (quite rare)
, and more.
The following links are designed to help you explore this latest edition of our catalog:
Don't forget about this month's DISCOUNTED ISSUES.
(The catalog links above will redirect to the latest catalog in approx. 30 days, upon which time it will update to the most recent catalog.)
April 26, 2019 by Stephanie Williams · 4 Comments
Now that I have been here for a couple of months, the fuzziness is clearing a little bit more.  Even better, to my way of thinking, is a growing familiarity with names and voices of some long-time collectors.  It's a cheery thing to have someone greet you by name with an optimistic lilt to their new request.  At least, it is a very cheerful thing to me and I have a growing collection for whom I feel a certain ownership. 
It helps the general air of camaraderie that I am getting it right at least as often as I get it wrong these days.
One of the customers I am silently referring to as "mine" has a list of dates and titles, and he doles them out to me at a rate of about three or four a week.  He fits that category the crew here refers to as "research request", and I am always happy when he calls or emails.  Like some collectors, this gentleman is pursuing a theme, and his quests for pertinent people or events can span more than two hundred years.  There are sections of our archives that I now find quickly, and those titles are easily located and verified for desired content (by people much more proficient than I).  Occasionally, there is a request that leads me to a part of the archives I would swear was not there the last time I searched that quadrant.
This week an assignment took me up to the ninth row of aisle WC.  After pulling out the very bottom volume (these are anywhere from ten to fifteen pounds each, and stacked four or five high) I swooshed down to find a table upon which to search the pages for the relevant issue.  And that's where I began to learn brand new things.  This volume, all wrapped and sealed as if ready for shipping, surely required a different process than I had used on previous queries.  But when asked, both of my sources responded with faint groans and some muttered utterances that still perplex me.  The upshot was that it is all the fault of some fellow who wanted to increase the profit margin on newspapers and led the industrial trend to switch from rag paper to newsprint made exclusively of wood pulp.  Consequently, a newspaper from 1600's or 1700's is able to be folded and rolled and thoroughly read — while a New York Times from June of 1900 can crumble just from attempting to lift a page.
A name was uttered — and I would repeat it if I knew I had the facts just right.  But I don't even understand clearly what makes the paper so bad.  It has something to do with acidic materials used to create the wood pulp that damaged the integrity of the pages over a period of time…
It takes me back to Walt Whitman, with apologies for the repetition.  His chatty interview with Robert Ingersoll was published in the pulpish time of  The World (NY) dated October, 26, 1890. The content is rich with dialogue and illustrations, but there aren't many copies that survived, due to their fragility.  Thankfully, the publishing houses learned from their mistakes and by the 1930's changes were made.
Anyway, I am pleased to be making your acquaintance, and now know how to treat future pulpish requests, should they arrive.
April 19, 2019 by Stephanie Williams · 1 Comment
Since my entries are personal perspective, and this is a significant week in the Christian calendar, my post carries a tinge of my own religious convictions.  Please skip reading if such things offend you.  After today I'll endeavor to quash my worldview until a similar time next year…
There are newspapers inventoried in this facility that are so old they preceded the term, and are referred to by those in the know as a newsbook or a "coronto".  At least, that is my sketchy understanding.  This week I am thinking about things that have survived generations, inventions, wars and cosmic changes.  The listing that caught my eye was a title from 1629, banned in 1632 –but then given special license to continue six years later.  Wikipedia says, "In 1638 they were granted a patent from King Charles I for the publication of news and history, in return for a £10 annual donation toward the upkeep of St. Paul's Cathedral…"  And, of course, I wanted to see this for myself.  The small volume sold in 2015, just days after it was made available, but I was able to find a German newsbook from 1607 that I could look at. It wasn't in a vault, but neatly cataloged and filed with all the other items in the seventeenth century inventory.  There are so many treasures, I suppose a vault would have to be the size of a warehouse — which indeed it is.  AUSSFUHRLICHER BERICHT was accessible, and I was able to pull the folder, open it on a surface, and even lift the clear archival cover in order to take a photograph without the obstruction of a reflected glare.  Not many people have the privilege of holding a publication that is over four hundred years old, and I know myself to be ridiculously undeserving.
But this week Paris has superimposed itself on my mental wanderings.  As for much of the western world, images of flames engulfing an icon that has stood for eight hundred years are incomprehensible.  At a certain point old things seem to become everlasting.  Particularly, stone cathedrals are expected to survive history itself.  Invasion, famine, revolution and disease have moved around that block work for nearly a millennium.  But we have records here at History's Newsstand of many seemingly immovable things that have eventually yielded, and those accounts are interspersed with all the common themes of humanity that seem unhampered by the passage of time.
This is the week that Notre Dame burned.  It is also the week before Easter — the darkness and mourning of "Good Friday" so closely  followed by the joyful resurrection of Easter Sunday.
There is destruction and devastation, but there is also redemption.  It's the common cycle of the accounts told within these pages of history that are so neatly sorted, labeled, and shelved for retrieval.   Obituaries and birth announcements.  Demolitions and groundbreakings.  Political structures that rise and fall, and new ones that rise again.
"A time to every purpose under heaven."
Brokenness and healing.