April 19, 2019 by Stephanie Williams · 1 Comment
Since my entries are personal perspective, and this is a significant week in the Christian calendar, my post carries a tinge of my own religious convictions.  Please skip reading if such things offend you.  After today I'll endeavor to quash my worldview until a similar time next year…
There are newspapers inventoried in this facility that are so old they preceded the term, and are referred to by those in the know as a newsbook or a "coronto".  At least, that is my sketchy understanding.  This week I am thinking about things that have survived generations, inventions, wars and cosmic changes.  The listing that caught my eye was a title from 1629, banned in 1632 –but then given special license to continue six years later.  Wikipedia says, "In 1638 they were granted a patent from King Charles I for the publication of news and history, in return for a £10 annual donation toward the upkeep of St. Paul's Cathedral…"  And, of course, I wanted to see this for myself.  The small volume sold in 2015, just days after it was made available, but I was able to find a German newsbook from 1607 that I could look at. It wasn't in a vault, but neatly cataloged and filed with all the other items in the seventeenth century inventory.  There are so many treasures, I suppose a vault would have to be the size of a warehouse — which indeed it is.  AUSSFUHRLICHER BERICHT was accessible, and I was able to pull the folder, open it on a surface, and even lift the clear archival cover in order to take a photograph without the obstruction of a reflected glare.  Not many people have the privilege of holding a publication that is over four hundred years old, and I know myself to be ridiculously undeserving.
But this week Paris has superimposed itself on my mental wanderings.  As for much of the western world, images of flames engulfing an icon that has stood for eight hundred years are incomprehensible.  At a certain point old things seem to become everlasting.  Particularly, stone cathedrals are expected to survive history itself.  Invasion, famine, revolution and disease have moved around that block work for nearly a millennium.  But we have records here at History's Newsstand of many seemingly immovable things that have eventually yielded, and those accounts are interspersed with all the common themes of humanity that seem unhampered by the passage of time.
This is the week that Notre Dame burned.  It is also the week before Easter — the darkness and mourning of "Good Friday" so closely  followed by the joyful resurrection of Easter Sunday.
There is destruction and devastation, but there is also redemption.  It's the common cycle of the accounts told within these pages of history that are so neatly sorted, labeled, and shelved for retrieval.   Obituaries and birth announcements.  Demolitions and groundbreakings.  Political structures that rise and fall, and new ones that rise again.
"A time to every purpose under heaven."
Brokenness and healing.
April 8, 2019 by GuyHeilenman · Leave a Comment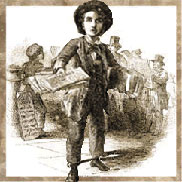 The following links are designed to help you explore this latest edition of our catalog:
March 26, 2019 by GuyHeilenman · Leave a Comment
You may already know U.S. elections and inaugurations have always fascinated citizens of the United States – which is probably typical throughout the world, but Did You Know the reporting of these historic moments within newspapers has traditionally been quite extensive, with most issues containing multiple articles surrounding these events – often including the entire text of the winner's election and inauguration speeches? Many of these are available through our regular website, RareNewspapers.com. We've arranged these in chronological order for readers/explorers to enjoy: Inaugurations and Elections
March 22, 2019 by Stephanie Williams · Leave a Comment
It's a great day when you locate an issue that someone is wanting, particularly when they really want it.  Usually the request begins with, "There's probably no chance you have this title, but…"  Because of our significant database I can now ascertain the general direction a new search will go, and have learned to further diminish expectations with words like, "Well, you are correct — that is a highly desirable date…"  Occasionally, my computer will display little notes or other indicators that this is possibly something I (with assistance) can find.  Without raising hopes I mention that it doesn't look promising but there is something I want to double-check before I give a definitive "no".
This morning's call from one of our cheery customers delivered a query for a Harper's Weekly from 1863.  He was looking for Emancipation Proclamation content, although many collectors want that particular issue for the full page Winslow Homer print or the double-page Thomas Nast "The War in the Border States".  I reverently turned the pages to investigate the text in question, and found it free of foxing or damp stains or tears.  And then I found something else.
Just beside the historical, monumental words, the Harper's editor placed or approved a first installment of Wilkie Collins' No Name.   Although I have read his fifth book, I didn't know that Collins was another contemporary of Dickens and Whitman.  I didn't even know that "Wilkie" was a man.  And these little rabbit trails clamored for my attention and had me skimming the assertion by William Makepeace Thackeray on The Woman in White:  that it had him "transfixed" – a book that I'd found lengthy and melodramatic upon personal encounter.
I particularly enjoy this multi-layered discovery aspect of collecting/perusing early newspapers, and I grin over the notes back from purchasers describing the bonus treasures.  One that came this week included an exclamation over a Gentleman's Magazine:  "R is over the moon as we discovered a paragraph about an intercepted letter from Alexander Hamilton complaining about congress and money! It's just stunning to read these things as contemporary accounts."
So, feel free to join the conversation and comment about the amazing things you unexpectedly have in your collection that you never intended to purchase. My own W.C. search is ongoing, as all the commentary I can find is that Collins was serialized in Dicken's "All The Year Round", with nary a mention of the great Harper's.  Incidentally, if you are new to this world it might either interest or frustrate you to know the brand encompasses "Harper's Weekly"," Harper's Monthly" (which is also sometimes called "Harper's New Monthly"), and then the non-newspaper titles of "Harper's Bazaar" and the various Harper's books.  The Timothy Hughes Rare & Early Newspaper inventory contains the first two titles and it is there I will be searching for Chapter Two.
At least, that is how it will begin.
March 4, 2019 by GuyHeilenman · Leave a Comment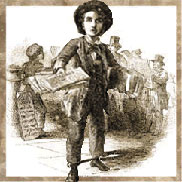 The following links are designed to help you explore this latest edition of our catalog:
February 25, 2019 by GuyHeilenman · Leave a Comment
Few nations can boast of a peaceful trek from being a slave state (at least in part) to the enslaved people-group holding the highest position in the very land that had once enslaved their ancestors. Whereas there is still much work to be done, the United States' governmental structure allows, and even promotes such progress. Since much of these historic events were put in print, the link below is able to provide a chronology of many of the highlights of this amazing, albeit bumpy road. Since the link only provides a snapshot of each issue's content, in order to view the related coverage you may need to click on the item number of several in order to view the item's full description.
Note: While perusing the issues shown in the link above, one might wonder why a link to a chronology of "Black Americana" issues includes those from outside the United States. Answer? Life rarely happens in a vacuum – and this is equally true with the trek shown above. Both the related tragedies, atrocities,  and eventual progress which transpired outside the U.S. were often foundational in the thinking of those within. As a result, they have been included.
December 6, 2018 by GuyHeilenman · Leave a Comment
December 1, 2018 by GuyHeilenman · Leave a Comment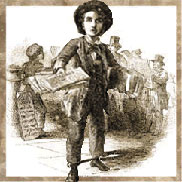 The following links are designed to help you explore this latest edition of our catalog:
November 19, 2018 by The Traveler · Leave a Comment
Today I traveled to Boston, Massachusetts, by the way of The Boston Chronicle Extraordinary dated November 17, 1768. I found reports from London within the issue, one being: "The total number of the militia, in the large province of New-England, is upwards of 150,000 men, who all have and can use arms… Yesterday it was reported, that the people of Boston had taken Governor Bernard prisoner… The report of to-day is… all was quiet on the 24th of July… People in general seem much dissatisfied with the behaviour of the Bostonians. However these things will end, time only will determine: many people think it will not terminate without bloodshed; but I hope they will be mistaken." 
Another article reads: "…I find Rulers in the mother country are resolved on the ruin of North-America. We have got no money, and many of our merchants have even pledged their plate to pay the taxes. — We indeed are of opinion that our grievances do not reach the royal ear."
~The Traveler
November 12, 2018 by GuyHeilenman · Leave a Comment