September 16, 2019 by GuyHeilenman · Leave a Comment
Price being equal, would you typically choose a tangible gift, or an experience? Why do I ask?
Context: My wife and I have been blessed with 6 children. As each approached the end of their high school education, we offered each of them a sizeable (to us – the parents of a large family with only one of us working outside the home) amount of money as a graduation gift, or its equivalent in cost to go on a trip of their own creation. Two of them opted for the $$$ to put toward items they wanted (at the time), while the other four each elected to go on a trip. Many years later, as we all reflect back on the "gifts", those who chose the "experience" are pleased they did – and have vivid fond memories, and the others struggle to remember what it was they had purchased. The reality is, "things" are typically for the moment, and have short life-spans, whereas memories are for a lifetime.
It is with this in mind we embark on a new, experiential series of posts: "Where you there?" Our hope is that in so doing, those of you who were present will be flooded with good memories of your experience. To kick things off…
On September 13, 1980, Elton John performed a free concert in Central Park, New York. To this day, it remains one of the top ten most-highly attended musical events held in Central Park. Were you there? The ad below was printed in the September 9th, 1980 (f0r the 10th-16th) issue of The Village Voice. Feel free to share your family-friendly memories.
September 9, 2019 by GuyHeilenman · Leave a Comment
The following snapshot comes from the Village Voice, Greenwich Village, New York, June 6, 1968. In a bizarre twist of fate which is a bit stranger than fiction, Robert (Bobby) Kennedy died this same day at the hand of an assassin, and although the coverage was not included since this issue had already been printed, the back page has an eerie ad soliciting help with his campaign which states: "ROBERT F. KENNEDY is alive and living in N.Y." What could possibly have motivated the one placing this ad to include such wording?
September 2, 2019 by GuyHeilenman · Leave a Comment
Labor Day weekend is often received with quite divergent emotions. Most children view its encroachment with sadness as marks the end of their summer and a return to school, whereas at least a portion of parents view it in a positive light as a return to a bit of normalcy, and to sports enthusiasts, the onset of football season. However, regardless of which point of view one embraces, for coastal residents in the east and south, their emotions are typically coupled with a bit of trepidation as it also signals the onset of prime hurricane season. In this regard, the Albany Evening News for September 4, 1935 tells of what has become known as The Great Labor Day Hurricane. The image below tells of at least the initial detail of this historic weather-generated disaster. So, as we ask the Lord's blessing before enjoying our outdoor BBQ's today, let's be thankful these tragic events are few and far between.
August 26, 2019 by GuyHeilenman · Leave a Comment
The following snapshot comes from the Minneapolis Sunday Tribune, dated April 22, 1945, which shouts of America as the world's melting pot in a thousand words… and perhaps a million drops of blood.
August 8, 2019 by GuyHeilenman · Leave a Comment
The best headlines need no commentary. Such is the case with the HERALD EXAMINER, Los Angeles, August 28, 1963: reporting on the March which ended with Dr. Martin Luther King, Jr's historic, "I have a dream…" speech: "THE GREAT MARCH At Least 200,000"
July 26, 2019 by Stephanie Williams · Leave a Comment
Time seems to be advancing at an ever-increasing pace.  Each day is crammed with more tasks than can possibly be accomplished; I think this means I am beginning to get the hang of things.  But Monday brought me up short a bit as I searched titles tracing a particular story which initially diverted to the Freedom Ride.  As intriguing as the tone in those accumulating reports of bus rides through the South was, the heading on a neighboring column wrested my eyes and my thoughts.  I had to know the reason that divorcees (such a fancy and outmoded term) spent a night in jail.  At least that's what I believed at the time.  However, since it has been four days since I read the report and I am still ready to sound forth at a moment's reflection, it might have been better if I stuck to the familiar angst over bus seats allocated by color of skin.
In case accompanying photographs do not tell enough story, women went to jail because deadbeat dads (such a crass and modern term) did not pay court-ordered child support.  Just that.  The year was 1963, and I suppose I am not meant to expect much else from the era — particularly that the freedom to assemble could possibly, legally, be constrained to a total of four persons.
Because, that was the crux of the charges — the reason for the headline:  Night in Jail Makes Divorcees Contrite.  "They promised that if they ever picket the County Building again to protest lagging support payments they will keep within the legal limit of four."  Fifty-six years ago a woman who was not receiving justice promised by the legal system had to promise to forego rights granted in 1791 by the First Amendment, even as she attempted to bring pressure to bear on the powers that be.  Of course, I'm not foolish enough to think that this tiny fragment that sparks my ire is as important than any of the other Civil Rights /liberties that seem to have too limited of a citizenry to whom they are applied.  And I am fiercely glad that the group of four swelled to an angry mob of twelve, bringing so much havoc upon the town that these single mothers had to be jailed in order to preserve the peace.  Perhaps they were granddaughters of those who marched for Suffrage .  It may be that they were inspired by other heroes that brought about change. Because things are not the same today. Here it helps me to take in the 1963 newspaper as a whole, reading again of the laws that were eventually impacted by two different groups.  In 2019, wearied with seemingly insurmountable conflict, offense, discrimination and outright hatred, the neighboring headline, "11 Riders Quietly Leave for Mississippi Test Run" provides some perspective.  Multiple barriers to equality remain, but many have been knocked down.  Many barriers have been knocked down, but perhaps some have been worn away through the centuries by those whose stories are woven through old newspaper pages, those who find their own, quiet, persistent way to push back.
July 19, 2019 by GuyHeilenman · Leave a Comment
Bob Dylan, Andy Warhol, Nat Hentoff, John Wilcock, Norman Mailer, Ezra Pound, Lynda Barry, Robert Christgau, Andrew Sarris, J. Hoberman, James Baldwin, E.E. Cummings, Ted Hoagland…  Broadway and Off-Broadway theater reviews, the annual Obie Awards, upstart musicians and actors, progressive and left-leaning journalism… the beatnik, hippie , and Bohemian cultures…
Although we rarely use this space to announce new inventory, we've recently taken in a collection which is  unique enough to warrant an exception. As many know, The Village Voice, the iconic newspaper from Greenwich Village, recently stopped printing new issues. However, over the years they had saved samples of a majority of their issues for the purpose of eventually creating a digital archive, and once done, we were able to procure the lion's-share of their own collection. What a treat! Although I personally am unable to endorse portions of their content, their impact on culture as far as newspapers are concerned may very well be second to none. Over the next year or so collectors will begin to see listings appear through our website and our eBay store. In the meantime, if there are specific issues you would like to add to your collection, and can appreciate their provenance, please be in touch at guy@rarenewspapers.com. Our holdings include most issues from 1956 through close to the final publication.
July 15, 2019 by The Traveler · Leave a Comment
Back in January I traveled to Norwich, New York via the Chenango Telegraph of January 7, 1919, where I found a three line headline "Col. Theodore Roosevelt Is Dead At His Home at Sagamore Hill."  "The news that Col. Theodore Roosevelt is dead was received at this office at 5:30 o'clock Monday morning… The ex-president died at his home at Sagamore Hill at 4 o'clock this morning…"
Besides his presidency, Teddy is probably most known for his Rough-Riders in the Spanish-American War while serving in Cuba.
~The Traveler
July 11, 2019 by The Traveler · Leave a Comment
The best headlines need no commentary. Such is the case with THE BOSTON POST, Massachusetts, January 17, 1947:  "FORMER MEDFORD GIRL FOUND SLAIN"
July 2, 2019 by GuyHeilenman · Leave a Comment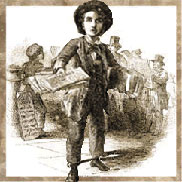 Catalog 284
(for July) is now available. This latest offering of authentic newspapers
is comprised of nearly 300 new items, a selection which includes:
a Pennsylvania Journal with the segmented snake cartoon, a Williamsburg (VA) newspaper on the Gunpowder Plot, Lincoln's assassination (in a Washington, D.C. newspaper), the famous Honolulu Star Bulletin reporting the Pearl Harbor attack, the capture of Ethan Allen, an issue with the "Beardless" Lincoln print on the front page
, and more.
The following links are designed to help you explore this latest edition of our catalog:
Don't forget about this month's DISCOUNTED ISSUES.
(The links above will redirect to the latest catalog in approx. 30 days, upon which time it will update to the most recent catalog.)