October 1, 2019 by GuyHeilenman · Leave a Comment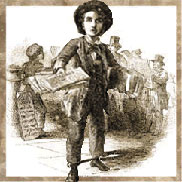 The following links are designed to help you explore this latest edition of our catalog:
September 27, 2019 by Stephanie Williams · Leave a Comment
This week as I was pulling some Gentleman's Magazines to fill online catalog gaps, I hovered over an issue prior to searching within the computer system.  It was dated July 1776, and I took a minute to let that soak in.  I am regularly awestruck at handling all these papers, but particularly anything from such an important, pivotal year and month in American history.  Actually, I suppose it was significant to world history as well.
This is not a museum, however, but a place of business and conscience compelled me to limit my sighing to less than a minute before turning to the keyboard and pulling up the listing for this title and date.  And, as I read the opening lines of the description, I felt again the great privilege I have to be here.
"It is rare to find newspapers or magazines with the magical date of 1776, let alone 'July, 1776'.  Here is one."
These paragraphs are such valuable tools for searching as well as learning.  While Timothy Hughes Rare and Early Newspapers can boast 44 years in existence as a business, the depth of knowledge of history and its significance that is applied to filtering through the millions of papers in order to present each one goes far beyond a mere business listing.  And the one that filled my screen only served to deepen my wonder at this treasure trove chronicling the earliest days of this country.
The first article contains 3 pages of text on events in America, including: "Proceedings of the American Colonists since the Passing the Boston Port Bill" with various reports, one stating that: "…the main army of the United Colonies has changed its situation; and that the head-quarters are now at New-York, where Gen. Washington has already taken up his residence…".  A proclamation issued by Congress concerning a redress of the grievances of the colonies says in part: "Therefore, Resolved, that it be recommended to the respective Assemblies and Conventions of the United Colonies, where no government sufficient to…their affairs has been…established, to adopt such a government…", signed in type: John Hancock. Perhaps the most significant report is one mentioning the convention at Williamsburgh containing an important resolve (see) passed by the delegates which reads in part: "…That the delegates appointed to represent this colony…be instructed to propose to that…body to declare the united colonies free and independent…and that they give the assent of this colony to such declaration …..
I remember in my first days here, wondering if I would be required to wear gloves when handling these issues.  My query was shrugged off, but I have been asked the same by friends and acquaintances when I talk about my job.  We are used to seeing important things enclosed and protected behind glass and velvet ropes.  But these papers were made to be read, and passed around so the news could spread.  The older ones are often in better condition than the ones from the past few decades.  Still, they are individually protected within folders, as much to keep the edges safe and protected as to shield from light and other environmental contaminants.  I like that the storage options  we use are the same as those we offer to our collecting community.  Even though the crew here is much more seasoned than I, there is an unspoken acknowledgement that this is really amazing stuff, and I am not the only one that gets a bit awestruck…
July 2, 2019 by GuyHeilenman · Leave a Comment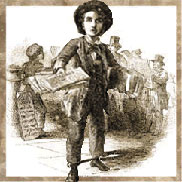 The following links are designed to help you explore this latest edition of our catalog:
June 4, 2019 by GuyHeilenman · Leave a Comment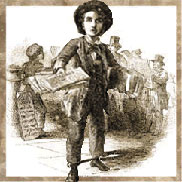 The following links are designed to help you explore this latest edition of our catalog:
April 30, 2019 by GuyHeilenman · Leave a Comment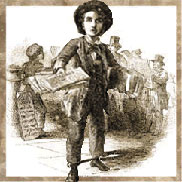 The following links are designed to help you explore this latest edition of our catalog:
April 26, 2019 by Stephanie Williams · 4 Comments
Now that I have been here for a couple of months, the fuzziness is clearing a little bit more.  Even better, to my way of thinking, is a growing familiarity with names and voices of some long-time collectors.  It's a cheery thing to have someone greet you by name with an optimistic lilt to their new request.  At least, it is a very cheerful thing to me and I have a growing collection for whom I feel a certain ownership. 
It helps the general air of camaraderie that I am getting it right at least as often as I get it wrong these days.
One of the customers I am silently referring to as "mine" has a list of dates and titles, and he doles them out to me at a rate of about three or four a week.  He fits that category the crew here refers to as "research request", and I am always happy when he calls or emails.  Like some collectors, this gentleman is pursuing a theme, and his quests for pertinent people or events can span more than two hundred years.  There are sections of our archives that I now find quickly, and those titles are easily located and verified for desired content (by people much more proficient than I).  Occasionally, there is a request that leads me to a part of the archives I would swear was not there the last time I searched that quadrant.
This week an assignment took me up to the ninth row of aisle WC.  After pulling out the very bottom volume (these are anywhere from ten to fifteen pounds each, and stacked four or five high) I swooshed down to find a table upon which to search the pages for the relevant issue.  And that's where I began to learn brand new things.  This volume, all wrapped and sealed as if ready for shipping, surely required a different process than I had used on previous queries.  But when asked, both of my sources responded with faint groans and some muttered utterances that still perplex me.  The upshot was that it is all the fault of some fellow who wanted to increase the profit margin on newspapers and led the industrial trend to switch from rag paper to newsprint made exclusively of wood pulp.  Consequently, a newspaper from 1600's or 1700's is able to be folded and rolled and thoroughly read — while a New York Times from June of 1900 can crumble just from attempting to lift a page.
A name was uttered — and I would repeat it if I knew I had the facts just right.  But I don't even understand clearly what makes the paper so bad.  It has something to do with acidic materials used to create the wood pulp that damaged the integrity of the pages over a period of time…
It takes me back to Walt Whitman, with apologies for the repetition.  His chatty interview with Robert Ingersoll was published in the pulpish time of  The World (NY) dated October, 26, 1890. The content is rich with dialogue and illustrations, but there aren't many copies that survived, due to their fragility.  Thankfully, the publishing houses learned from their mistakes and by the 1930's changes were made.
Anyway, I am pleased to be making your acquaintance, and now know how to treat future pulpish requests, should they arrive.
April 8, 2019 by GuyHeilenman · Leave a Comment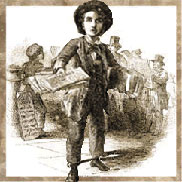 The following links are designed to help you explore this latest edition of our catalog:
March 4, 2019 by GuyHeilenman · Leave a Comment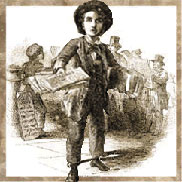 The following links are designed to help you explore this latest edition of our catalog:
February 25, 2019 by GuyHeilenman · Leave a Comment
Few nations can boast of a peaceful trek from being a slave state (at least in part) to the enslaved people-group holding the highest position in the very land that had once enslaved their ancestors. Whereas there is still much work to be done, the United States' governmental structure allows, and even promotes such progress. Since much of these historic events were put in print, the link below is able to provide a chronology of many of the highlights of this amazing, albeit bumpy road. Since the link only provides a snapshot of each issue's content, in order to view the related coverage you may need to click on the item number of several in order to view the item's full description.
Note: While perusing the issues shown in the link above, one might wonder why a link to a chronology of "Black Americana" issues includes those from outside the United States. Answer? Life rarely happens in a vacuum – and this is equally true with the trek shown above. Both the related tragedies, atrocities,  and eventual progress which transpired outside the U.S. were often foundational in the thinking of those within. As a result, they have been included.
December 6, 2018 by GuyHeilenman · Leave a Comment