May 21, 2019 by GuyHeilenman · Leave a Comment
Each month the staff of Timothy Hughes Rare & Early Newspapers sends out a newsletter to our members which includes special offers, discounts, alerts to new inventory, and information related to the rare newspaper collectible.
The May, 2019 newsletter:
Welcome to the May 2019 edition of our monthly newsletter. Featured this month is an early look at one of the best issues from the Virginia Gazette collection, a free illustrated newspaper from 150 years ago (along with a snapshot of life from the period), three of my favorite posts from the past month (one full of discovery, one politically encouraging, and another providing food for thought), newly discounted items, and more. Please enjoy.
Free Offer (members only)
– What was life like in 1869 – 150 years ago? This month we are offering a free issue of Harper's Weekly from 1869, which will provide a 1-week (illustrated and textual) snapshot of life from 150 years ago. We have up to 25 free issues to offer – all we ask is that you pay the S&H. Also, if this is included as an add-on to another purchase, the S&H will only be $1 – and free if the complete order qualifies for free shipping. In addition to the
free issue
, you can also take a look through the entire year's worth of Harper's at:
1869 through the eyes of Harper's Weekly
Virginia Gazette – Although the issue is scheduled for a future catalog, we are giving our members an early look at what we believe to be one of the best issues to be had (Lexington & Concord). Although it is beyond the reach (price-wise) of most, for those who enjoy historic newspapers, we believe it is worth a gander.
Discounted Newspapers ~ 50% off
– We've added nearly 150 new items to last month's discounted issues. Some of the more interesting items include: the execution of the bandit Vasquez, the sinking of two monitors in Charleston Harbor, Susan B. Anthony's sentencing for voting, a rare 19th century title from Colorado, a proclamation by Brigham Young, news from Dodge City, an Elvis photo related to the debut of Jailhouse Rock, and more.
Catalog 282
– A number of items were added to our catalog since it went to print, which include: a rare issue from South Carolina with a report on the Monitor vs. the Merrimack, Alexander Graham Bell Invents the Telephone, Lincoln's 1st Election, a rare mention of Bat Masterson, a diagram of the Confederate Flag, a 1665 (1666) report referencing the end of the Great Plague, and more:
Three additional catalog-related links which may be of interest are:
History's Newsstand – Although a number of new posts have been made on our blog since last month's newsletter, the following three are perhaps my favorites:
Thanks for collecting with us.
Sincerely,
Guy Heilenman & The Rare & Early Newspapers Team
May 10, 2019 by Stephanie Williams · Leave a Comment
All of my grandparents immigrated to the United States as young adults, and three of them came through Ellis Island. My maternal grandmother spoke six languages since she was from a portion of Europe that had a high degree of ethnic overlap. However, she never taught anything but English to her seven children because my grandfather was adamant that he, his wife, and all their offspring would read and write English fluently and speak it without a trace of an accent. He didn't count the heavy Jersey City vowels they acquired along the way.
As proud as they were to be Americans, the history of these states was far less important than the political and economic makeup of the land of opportunity.
This week I encountered four different collectors who are tracing their ancestry via newspapers. And, through their eyes, I see different aspects to catastrophes like the Dust Bowl and the Johnstown Flood — the human stories. Each American tale is so varied, so unique, so distinct within the melting pot of  "huddled masses yearning to be free" welcomed by the Statue of Liberty.
Whether family was part of the westward expansion, established in the old blood of Philadelphia, divided along the Mason Dixon Line, or descendant from early coastal fisherman that braved mortality rates to literally eke out a living – pieces of the stories are buried within these old newspapers. One fellow found a pot from the Tennessee foundry in which his great-great-grandfather worked, and then he managed to track down a paper with an article on the workmen facing a strike. "There were only twelve employees," he told me. "So one of those mentioned was my ancestor."
I'm a wee bit envious of those of you who can find your folks through the New York Tribune or the New Orleans Picayune, or even D.C's National Intelligencer .  Still, the next best thing might be pulling a title that contributes a piece to someone else's puzzle. Thank you for enlisting our help; please keep the requests coming.
And, in honor of "Jack", Faustina, Stephen and Charlotte, I am including in this post a photograph from an issue of Scientific American. If there is only one piece of American history in your lineage, I think Ellis Island is a pretty hefty one.
Cheers!
Post Script:  The number of staff here is too limited to do more research than pulling titles and dates that have been requested by collectors.  There are many great databases for searching content.  Once you know the paper you are looking for, we are happy to see if we have it!
May 6, 2019 by GuyHeilenman · Leave a Comment
"Equal Rights" – Within the United States, it is easy to think the struggle for equality based on race, gender and/or socioeconomic status was, and in certain areas continues to be, one placed on the shoulders of only Blacks and Women. However, it doesn't take too much digging to see this was not the case. I was reminded of this reality when I recently came across a December 19, 1818 issue of the Niles'  Weekly Register. Therein I found a heading titled "Maryland legislature," which included in part, "…A committee was appointed to bring in a bill to extend the same civil privileges to persons professing the Jewish religion as are enjoyed by those of any other religious sect…".

As a bit of history, In 1776 Maryland's constitution safely protected "…all persons professing the Christian religion…" yet said nothing at all for those of other beliefs. It was a fact not widely known among other Americans that in the State of Maryland, and in Maryland alone, a citizen professing the Jewish religion could not hold any office, civil or military. In 1797 Solomon Etting, Baltimore leader and representative Jewish figure, along with other prominent Jews petitioned the Maryland Assembly to address this prejudicial issue and secure equal rights for Jews. The petition was well received but ultimately rejected. Year after year as it was presented and turned down new advocates were enlisted including influential Gentiles. In 1818 Judge H. M. Brackenridge and others began a vigorous battle to right this wrong. The legislation ultimately to be known as "The Jew Bill" was enfranchised in 1825 and confirmed the following year. This change, along with a series of others, helped motivate many Jewish citizens to participate, from a position of privilege, in the early suffrage movement.
Regarding State and National Constitutions… Our fore(parents) may not have gotten everything right, but thankfully, in most cases, they had the foresight to created peaceful paths for change. Peaceful progress, using the proper channels the framers built within these founding documents, may take entirely too long, but staying within the given bounds has served us well over time. There is, and will likely always be much to be done, but we live in a marvelous land of progress. Let's never let the need for pruning and continued growth ever cause us to hack away at the roots.
April 30, 2019 by GuyHeilenman · Leave a Comment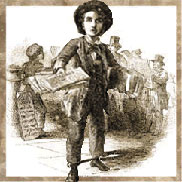 Catalog 282
(for May) is now available. This latest offering of authentic newspapers
is comprised of over 300 new items, a selection which includes:
a set of "National Intelligencers" on the Dred Scott Case, Washington's inaugural (with an eye-witness account), a 1775 "Virginia Gazette" from Williamsburg, the very rare "Daily Rebel" from Chattanooga, a Broadside "Extra" announcing Lincoln's assassination, a 1755 "Maryland Gazette" (quite rare)
, and more.
The following links are designed to help you explore this latest edition of our catalog:
Don't forget about this month's DISCOUNTED ISSUES.
(The catalog links above will redirect to the latest catalog in approx. 30 days, upon which time it will update to the most recent catalog.)
April 8, 2019 by GuyHeilenman · Leave a Comment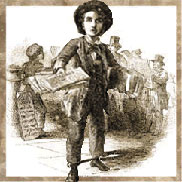 Catalog 281
(for April) is now available. This latest offering of authentic newspapers
is comprised of over 300 new items, a selection which includes:
a Virginia newspaper with the Suffolk Resolves, the Fugitive Slave Act (in a Washington, D.C. newspaper), a Butter & Bourne newsbook from 1632, a Great Stock Market Crash issue of the New York Times, the famous "Dewey Defeats Truman" headline, a Great Battle of Gettysburg report
, and more.
The following links are designed to help you explore this latest edition of our catalog:
Don't forget about this month's DISCOUNTED ISSUES.
(The catalog links above will redirect to the latest catalog in approx. 30 days, upon which time it will update to the most recent catalog.)
April 5, 2019 by Stephanie Williams · 2 Comments
Perhaps the most significant thing I have learned in my weeks here is that I don't know much.  And, as that sinks in I feel an urgency to get to work, because there is so much lost ground to cover!  Even if Time stopped right now, it's too late to catch up on the designations within mechanics, medicine, entertainment, science, culture, and everything else.  Yet, I am optimistic of gaining a bit of yardage as I spend my days
surrounded by thin slices of information, accumulated at such quantities that facts could be (by someone math-minded) measured in cubic feet.
"What kinds of things are collectors searching?"  That was my early question, and I see now how gracious everyone was with their oft-repeated, non-committal replies.
People are looking for issues concerning as varied a range of topics or content as there are human beings. Early motorcycle polo matches had me perched fifteen feet skyward, balancing five volumes — each of which is half my height and wider than I can put my arms around.  The issue I was seeking had some key content of wide appeal:  Capone and his gang.
Mobsters are popular.  So are serial killers and crime sprees.  I skipped right over the portions of The Devil in the White City that dealt with the monster Henry Howard Holmes, and was instead caught up in the achievements of the human mind as exhibited in the Chicago World Fair.  Here in our annals we have issues of Scientific American that feature Thomas Edison's inventions, as well as multiple innovations of the 19th century — some of which were presented at that 1893 event!  My mental censorship was so complete that I forgot  the gruesome killings described in Erik Larson's book altogether.  But many people, for a myriad of reasons, are fascinated by details of historical mayhem.  Bonnie and Clyde, John Dillinger and Jesse James' headlines still hold mass appeal.
But in this case, the Detroit Free Press of 1928 contained something more valuable to some than the headline "Capone Pal Slain".  The back page photograph of a group from Yonkers was the treasure I unearthed for a research request.  Scheduled to ship today, that paper will replace a photocopy in a transportation museum — which seems a very appropriate destination for a Michigan publication.
Motorcycles, motion pictures, mobsters, and murder…those are a few things that interest collectors, and after this week things of which I now know a very little bit more.
Post Script:  And, as I was reminded by email, there is a world to observe beyond the "m" words — including last week's glance at suffrage.  -SRW
March 4, 2019 by GuyHeilenman · Leave a Comment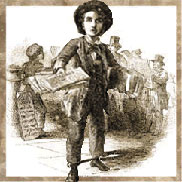 Catalog 280
(for March) is now available. This latest offering of authentic newspapers
is comprised of over 300 new items, a selection which includes:
a 'Boston News-Letter' (1740), a 'Virginia Gazette' from Williamsburg (1775), a first report of Lincoln's assassination, a San Francisco newspaper on the 1906 earthquake, a great slave ship print from 1860, a rare Civil War magazine: 'Soldier's Casket'
, and more.
The following links are designed to help you explore this latest edition of our catalog:
Don't forget about this month's DISCOUNTED ISSUES.
(The catalog links above will redirect to the latest catalog in approx. 30 days, upon which time it will update to the most recent catalog.)
February 22, 2019 by Stephanie Williams · 5 Comments
For the next day and a half I've been left in charge of a small portion of things in the Rare and Early Newspapers world, which must mean I'm learning something.  Still, I am going to rattle off this week's post between all the responsibilities as I am fiercely resolved to not let anyone down.  If you're disappointed with my submission, please check in again next Friday when I have a little more time to reflect.  But I do want to take a momentary glance at this recent week before it is forgotten in the next discovery.
Requests for birthday papers are a regular occurrence here, and it's a good excuse to go hunting in the racks, exploring the mazes of columns and rows.  To me, the best thing about searching for these issues is that they frequently hold a hitherto unknown element that increases the value beyond "a regular NYT from 1959".  However, I am learning that content is in the eye of the beholder.  Yesterday I climbed and crouched (and crawled at one point) pulling every volume that might still contain the specified date.  When at last I laid it flat on one of the twenty(?) portable viewing surfaces, I felt a surge of confidence that I had found something exceptional and I cornered the closest newspaper veteran to verify my discovery.  "Winston Churchill," I pronounced, "shaking hands with Harry Truman, on the front page above the fold.  Is that special content?"
It turns out that it was not.  It turns out Churchill and Truman were "getting together like that all the time."  Those were the very words used to burst my bubble and I couldn't help wondering a bit about these giants of recent history — one with an abrupt ascension to the highest office in the land, and the other whose stirring oratory inspired hope in hopeless times — who were nevertheless real people with routines and commonplace interactions and details of living, even as they went about setting their mark on everything that came after.  Newspapers are crammed to bursting with so many important people, so many consequential events and so many seemingly insignificant things, as well.   Regular treasure hunters already know this; the novices might just discover it in a birthday paper.  At any rate, this week I learned that there are at least two quests involved when I head out into the rows, coordinates in hand: the thing I know I am looking for, and the thing I didn't expect to find.
I hope today you uncover a bit of treasure yourself.
December 6, 2018 by GuyHeilenman · Leave a Comment
What news was reported in the month of December – 50 (1958), 100 (1918), 150 (1868), 200 (1818), and 250 (1768) years ago? Such a walk back through time via the eyes of those who read the daily and weekly newspapers of the period can be quite revealing. This is why we often say, "History is never more fascinating than when it's read from the day it was first reported." The following links will take you back in time to show the available newspapers from the Rare & Early newspapers website. There's no need to buy a thing. Simply enjoy the stroll.
December:

December 3, 2018 by The Traveler · Leave a Comment
I traveled to New York City today by the way of The New York Times dated December 3, 1868. I found that General Sheridan had provided his official report on General Custer's fight with the Indian's at the Battle at Washita River. "…On the 26th, he struck the trail of the war party of Black Kettle's band… He at once corralled his wagons, and followed in pursuit… on the morning of the 27th surprised the camp of Black kettle, and after a desperate fight, in which Black Kettle was assisted by the Arapahoes under Little Raven, and the Kiowas under Santanta, we captured the entire camp, killing the Chief, Black Kettle, and 102 warriors… The highest credit is due to Gen. Custer and his command…"
~The Traveler