March 4, 2019 by GuyHeilenman · Leave a Comment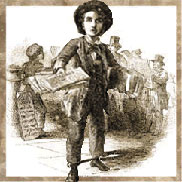 The following links are designed to help you explore this latest edition of our catalog:
February 22, 2019 by Stephanie Williams · 5 Comments
For the next day and a half I've been left in charge of a small portion of things in the Rare and Early Newspapers world, which must mean I'm learning something.  Still, I am going to rattle off this week's post between all the responsibilities as I am fiercely resolved to not let anyone down.  If you're disappointed with my submission, please check in again next Friday when I have a little more time to reflect.  But I do want to take a momentary glance at this recent week before it is forgotten in the next discovery.
Requests for birthday papers are a regular occurrence here, and it's a good excuse to go hunting in the racks, exploring the mazes of columns and rows.  To me, the best thing about searching for these issues is that they frequently hold a hitherto unknown element that increases the value beyond "a regular NYT from 1959".  However, I am learning that content is in the eye of the beholder.  Yesterday I climbed and crouched (and crawled at one point) pulling every volume that might still contain the specified date.  When at last I laid it flat on one of the twenty(?) portable viewing surfaces, I felt a surge of confidence that I had found something exceptional and I cornered the closest newspaper veteran to verify my discovery.  "Winston Churchill," I pronounced, "shaking hands with Harry Truman, on the front page above the fold.  Is that special content?"
It turns out that it was not.  It turns out Churchill and Truman were "getting together like that all the time."  Those were the very words used to burst my bubble and I couldn't help wondering a bit about these giants of recent history — one with an abrupt ascension to the highest office in the land, and the other whose stirring oratory inspired hope in hopeless times — who were nevertheless real people with routines and commonplace interactions and details of living, even as they went about setting their mark on everything that came after.  Newspapers are crammed to bursting with so many important people, so many consequential events and so many seemingly insignificant things, as well.   Regular treasure hunters already know this; the novices might just discover it in a birthday paper.  At any rate, this week I learned that there are at least two quests involved when I head out into the rows, coordinates in hand: the thing I know I am looking for, and the thing I didn't expect to find.
I hope today you uncover a bit of treasure yourself.
December 6, 2018 by GuyHeilenman · Leave a Comment
December 3, 2018 by The Traveler · Leave a Comment
I traveled to New York City today by the way of The New York Times dated December 3, 1868. I found that General Sheridan had provided his official report on General Custer's fight with the Indian's at the Battle at Washita River. "…On the 26th, he struck the trail of the war party of Black Kettle's band… He at once corralled his wagons, and followed in pursuit… on the morning of the 27th surprised the camp of Black kettle, and after a desperate fight, in which Black Kettle was assisted by the Arapahoes under Little Raven, and the Kiowas under Santanta, we captured the entire camp, killing the Chief, Black Kettle, and 102 warriors… The highest credit is due to Gen. Custer and his command…"
~The Traveler
December 1, 2018 by GuyHeilenman · Leave a Comment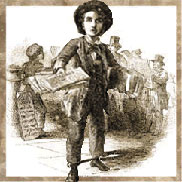 The following links are designed to help you explore this latest edition of our catalog:
November 19, 2018 by The Traveler · Leave a Comment
Today I traveled to Boston, Massachusetts, by the way of The Boston Chronicle Extraordinary dated November 17, 1768. I found reports from London within the issue, one being: "The total number of the militia, in the large province of New-England, is upwards of 150,000 men, who all have and can use arms… Yesterday it was reported, that the people of Boston had taken Governor Bernard prisoner… The report of to-day is… all was quiet on the 24th of July… People in general seem much dissatisfied with the behaviour of the Bostonians. However these things will end, time only will determine: many people think it will not terminate without bloodshed; but I hope they will be mistaken." 
Another article reads: "…I find Rulers in the mother country are resolved on the ruin of North-America. We have got no money, and many of our merchants have even pledged their plate to pay the taxes. — We indeed are of opinion that our grievances do not reach the royal ear."
~The Traveler
November 12, 2018 by GuyHeilenman · Leave a Comment
November 8, 2018 by The Traveler · Leave a Comment
Yesterday my travels took me to Los Angles, California, via the Los Angeles Record dated November 7, 1918. I found the big announcement "Peace! War Is Over". "The allies and Germany signed an armistice at 11 o'clock this morning. Hostilities ceased at 2 o'clock this afternoon. the Americans took Sedan before the armistice became effective. Immediately upon the announcement by General Foch that the armistice terms were signed, orders were sent to all allied and German [field] commanders to stop fighting…"
This was a bit premature reporting as the the war would not officially end until four days later!
~The Traveler
November 1, 2018 by GuyHeilenman · Leave a Comment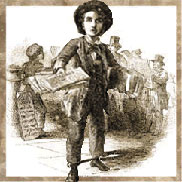 The following links are designed to help you explore this latest edition of our catalog:
October 24, 2018 by GuyHeilenman · Leave a Comment
The October, 2018 newsletter: