January 4, 2018 by GuyHeilenman · Leave a Comment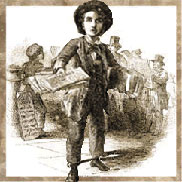 Rare Newspapers' monthly offering of collectible newspapers, Catalog 266, is now available. This latest collection of authentic newspapers is comprised of nearly 350 new items. Some of the noteworthy content includes:
• the Battle of Bunker Hill…
• a rare issue of the "Pennsylvania Magazine" from 1775…
• the Gettysburg Address on the front page…
• the first magazine printing of the Star Spangled Banner…
• a North Carolina issue on the North Carolina secession…
• the Great Fire of London in a London newspaper (front page)…
To view the above key issues and a whole lot more, go to: Catalog 266

(The catalog links shown above will redirect to the latest catalog in approximately 30 days, upon which time it will update to the most recent catalog.)
December 18, 2017 by The Traveler · Leave a Comment
Today I went to Atlanta, Georgia, by the way of The Atlanta Constitution dated December 18, 1917. I found a big announcement had just been made "'Bone Day' Nation Put Up To States" as the
"Prohi Amendment Adopted By House By Vote 282 to 128" had occurred.  "Nation-wide prohibition won in the house today and only the adjustment of a slight difference in resolution between the house and senate now stands in the way of submitting to state legislatures an amendment to the federal constitution forbidding the manufacture, sale or importation of intoxicating liquors for beverage purposes in the United States or its territories…"
Here's to you!
~The Traveler
November 13, 2017 by GuyHeilenman · Leave a Comment
If you are in the St. Louis area in the near future, you may want to stop by the St. Louis Mercantile Library to view their new exhibit: "Headlines of History: Historic Newspapers of St. Louis and the World Through the Centuries at the St. Louis Mercantile Library Association." A few related links are as follows:
Posted Interview Regarding the Exhibit
November 2, 2017 by GuyHeilenman · Leave a Comment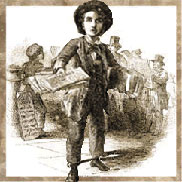 Rare Newspapers' monthly offering of collectible newspapers, Catalog 264, is now available. This latest collection of authentic newspapers is comprised of nearly 350 new items. Some of the noteworthy content includes:
• Death of George Washington…
• A rare Oxford Gazette…
• "The Titanic is still afloat!"…
• Pennsylvania Gazette printed by Ben Franklin…
• President Lincoln is assassinated…
• Americans will not denounce their independence…
To view the above key issues and a whole lot more, go to: Catalog 264

(The catalog links shown above will redirect to the latest catalog in approximately 30 days, upon which time it will update to the most recent catalog.)
October 2, 2017 by GuyHeilenman · Leave a Comment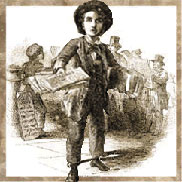 Rare Newspapers' monthly offering of collectible newspapers, Catalog 263, is now available. This latest collection of authentic newspapers is comprised of nearly 350 new items. Some of the noteworthy content includes:
• Lincoln's Gettysburg Address…
• The Declaration of Independence…
• 1776 "Boston Gazette" with the Paul Revere engraving…
• Terrific issue on the death of Marilyn Monroe…
• Print of the slave ship, with slaves…
• The Civil War begins…
To view the above key issues and a whole lot more, go to: Catalog 263

(The catalog links shown above will redirect to the latest catalog in approximately 30 days, upon which time it will update to the most recent catalog.)
September 1, 2017 by GuyHeilenman · 2 Comments
Rare Newspapers' monthly offering of collectible newspapers, Catalog 262, is now available. This latest collection of authentic newspapers is comprised of nearly 350 new items. Some of the noteworthy content includes:
• Newsbook dated 1548
• Boston newspaper with a report on the Battle of Bunker Hill
• A more rare edition of the Herald on Lincoln's assassination
• Washington's inaugural address
• Illustration shows the Lincoln assassination
• Confederate newspaper from Houston, Texas
To view the above key issues and a whole lot more, go to: Catalog 262

(The catalog links shown above will redirect to the latest catalog in approximately 30 days.)
August 2, 2017 by GuyHeilenman · Leave a Comment
Rare Newspapers' monthly offering of collectible newspapers, Catalog 261, is now available. This latest collection of authentic newspapers is comprised of nearly 350 new items. Some of the noteworthy content includes:
• Phillis Wheatley letter in a 1774
• Deadwood newspaper with mention of Wild Bill Hickok
• New York Times reporting Lincoln's assassination
• Newsbook dated 1609
• Quebec Gazette from 1775
• First "Confederate" newspaper to report Lincoln's assassination
To view the above key issues and a whole lot more, go to: Catalog 261

(The catalog links shown above will redirect to the latest catalog in approximately 30 days.)
July 3, 2017 by GuyHeilenman · Leave a Comment
Rare Newspapers' monthly offering of collectible newspapers, Catalog 260, is now available. This latest collection of authentic newspapers is comprised of nearly 350 new items. Some of the noteworthy content includes:
• Period printing of the Declaration of Independence…
• Lincoln delivers his Gettysburg Address…
• Dealing with the hated tea tax…
• Washington's Farewell Address…
• First report of Lincoln's assassination…
• Displayable Battle of Gettysburg issue…
To view the above key issues and a whole lot more, go to: Catalog 260

(The catalog links shown above will redirect to the latest catalog in approximately 30 days.)
June 1, 2017 by GuyHeilenman · 2 Comments
Rare Newspapers' monthly offering of collectible newspapers, Catalog 259, is now available. This latest collection of authentic newspapers is comprised of nearly 350 new items. Some of the noteworthy content includes:
• Anti-slavery periodical by Frederick Douglass
• Treaty of peace ending the Revolutionary War
• Perhaps the best issue on the end of the Civil War
• Historic printing of the Star Spangled Banner
• Graphic issue on the Lincoln assassination
• Perhaps the finest baseball print in a periodical
To view the above key issues and a whole lot more, go to: Catalog 259

(The catalog links shown above will redirect to the latest catalog in approximately 30 days.)
May 4, 2017 by GuyHeilenman · Leave a Comment
Rare Newspapers' monthly offering of collectible newspapers, Catalog 258, is now available. This latest collection of authentic newspapers is comprised of more than 350 new items. Some of the noteworthy content includes:
• John Peter Zenger's famous New York Weekly Journal dated 1734
• The famous "Dewey Defeats Truman" headline
• Cornwallis surrenders at Yorktown
• Rare "View of Boston" plate from 1787
• Washington proclaims an end to the Revolutionary War
• New Jersey's first newspaper (from 1780)
To view the above key issues and a whole lot more, go to: Catalog 258

(This catalog link shown above will expire in approximately 30 days.)