April 8, 2019 by GuyHeilenman · Leave a Comment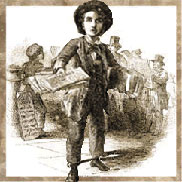 The following links are designed to help you explore this latest edition of our catalog:
April 5, 2019 by Stephanie Williams · 2 Comments
Perhaps the most significant thing I have learned in my weeks here is that I don't know much.  And, as that sinks in I feel an urgency to get to work, because there is so much lost ground to cover!  Even if Time stopped right now, it's too late to catch up on the designations within mechanics, medicine, entertainment, science, culture, and everything else.  Yet, I am optimistic of gaining a bit of yardage as I spend my days
surrounded by thin slices of information, accumulated at such quantities that facts could be (by someone math-minded) measured in cubic feet.
"What kinds of things are collectors searching?"  That was my early question, and I see now how gracious everyone was with their oft-repeated, non-committal replies.
People are looking for issues concerning as varied a range of topics or content as there are human beings. Early motorcycle polo matches had me perched fifteen feet skyward, balancing five volumes — each of which is half my height and wider than I can put my arms around.  The issue I was seeking had some key content of wide appeal:  Capone and his gang.
Mobsters are popular.  So are serial killers and crime sprees.  I skipped right over the portions of The Devil in the White City that dealt with the monster Henry Howard Holmes, and was instead caught up in the achievements of the human mind as exhibited in the Chicago World Fair.  Here in our annals we have issues of Scientific American that feature Thomas Edison's inventions, as well as multiple innovations of the 19th century — some of which were presented at that 1893 event!  My mental censorship was so complete that I forgot  the gruesome killings described in Erik Larson's book altogether.  But many people, for a myriad of reasons, are fascinated by details of historical mayhem.  Bonnie and Clyde, John Dillinger and Jesse James' headlines still hold mass appeal.
But in this case, the Detroit Free Press of 1928 contained something more valuable to some than the headline "Capone Pal Slain".  The back page photograph of a group from Yonkers was the treasure I unearthed for a research request.  Scheduled to ship today, that paper will replace a photocopy in a transportation museum — which seems a very appropriate destination for a Michigan publication.
Motorcycles, motion pictures, mobsters, and murder…those are a few things that interest collectors, and after this week things of which I now know a very little bit more.
Post Script:  And, as I was reminded by email, there is a world to observe beyond the "m" words — including last week's glance at suffrage.  -SRW
March 26, 2019 by GuyHeilenman · Leave a Comment
You may already know U.S. elections and inaugurations have always fascinated citizens of the United States – which is probably typical throughout the world, but Did You Know the reporting of these historic moments within newspapers has traditionally been quite extensive, with most issues containing multiple articles surrounding these events – often including the entire text of the winner's election and inauguration speeches? Many of these are available through our regular website, RareNewspapers.com. We've arranged these in chronological order for readers/explorers to enjoy: Inaugurations and Elections
March 12, 2019 by GuyHeilenman · Leave a Comment
The following snapshot comes from the Chicago Daily Tribune dated August 6, 1934, which features Adolf Hitler's Declaration that "War Means Ruin…Will Fight Only If Attacked." At least he got the 1st part right.
March 4, 2019 by GuyHeilenman · Leave a Comment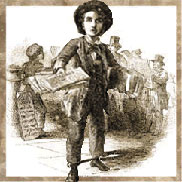 The following links are designed to help you explore this latest edition of our catalog:
February 25, 2019 by GuyHeilenman · Leave a Comment
Few nations can boast of a peaceful trek from being a slave state (at least in part) to the enslaved people-group holding the highest position in the very land that had once enslaved their ancestors. Whereas there is still much work to be done, the United States' governmental structure allows, and even promotes such progress. Since much of these historic events were put in print, the link below is able to provide a chronology of many of the highlights of this amazing, albeit bumpy road. Since the link only provides a snapshot of each issue's content, in order to view the related coverage you may need to click on the item number of several in order to view the item's full description.
Note: While perusing the issues shown in the link above, one might wonder why a link to a chronology of "Black Americana" issues includes those from outside the United States. Answer? Life rarely happens in a vacuum – and this is equally true with the trek shown above. Both the related tragedies, atrocities,  and eventual progress which transpired outside the U.S. were often foundational in the thinking of those within. As a result, they have been included.
December 20, 2018 by GuyHeilenman · Leave a Comment
Question: What do you get when you cross The Chicago Tribune with "The Crime of the Century"?
The Chicago Tribune, self-described as "The World's Greatest Newspaper," earned a reputation for having dramatic, timely headlines. In this regards, they are perhaps 2nd to none. However, they are also well-known for what may very well be the greatest mistake in front-page headline news: "DEWEY DEFEATS TRUMAN." While certainly the most recognized, it was not the Chicago Tribune's 1st major faux pa. Approximately 16 years earlier, in an effort to be at the forefront of breaking news in regards to "The Crime of the Century," they printed the dramatic headline: "REPORT 'LINDY BABY HOME'." Sadly this would prove to be a false, unsubstantiated report (aka, "fake news") – as the Lindbergh baby would be found dead a little more than a month later. It sure goes to show how even the "best of the best" can make mistakes – a good lesson in humility for all of us.
December 6, 2018 by GuyHeilenman · Leave a Comment
December 1, 2018 by GuyHeilenman · Leave a Comment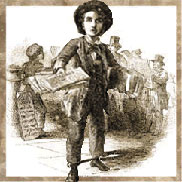 The following links are designed to help you explore this latest edition of our catalog:
November 12, 2018 by GuyHeilenman · Leave a Comment