December 24, 2017 by GuyHeilenman · 1 Comment
Over the years we have written various Christmas-themed posts for the 25th (or 24th) of December. Many of these (and a few extras) may be viewed at Christmas-Themed Posts. However, almost by accident, as I was preparing for this year I happened to notice that the "reason for the season" and what has appeared on the pages of many newspapers published on Christmas don't necessarily correlate. Before accessing the following link (which will take you to a chronological listing of such issues we have listed on our website – most of which are no longer available), think back through the past 300-400 years and try to come up with a handful events which were reported on Christmas morning. Once done, go to the link to see if you were successful. Enjoy – oh, and Merry Christmas.
November 30, 2017 by GuyHeilenman · Leave a Comment
The 2nd installment of Wh0's Who in Newspapers:
George Washington, Benjamin Franklin, Alexander Hamilton… Babe Ruth, Jesse Owens, Vince Lombardi… John Wayne, James Dean, Katharine Hepburn – these individuals among many are easily recognizable. However, there are quite a few historical figures who, while having adorned the pages of many a newspaper, are far from household names. Such is the case with Daniel Mendoza. Who is he? What was he known for? When did he live? These questions and more can be garnered through the newspapers of his day. Please enjoy the second installment of:
Note: As you explore this chronological set of newspapers, if duplicate issues appear for the same date, the item with the highest item # will have the most up-to-date information.
November 9, 2017 by GuyHeilenman · Leave a Comment
November 2, 2017 by GuyHeilenman · Leave a Comment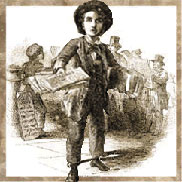 Rare Newspapers' monthly offering of collectible newspapers, Catalog 264, is now available. This latest collection of authentic newspapers is comprised of nearly 350 new items. Some of the noteworthy content includes:
• Death of George Washington…
• A rare Oxford Gazette…
• "The Titanic is still afloat!"…
• Pennsylvania Gazette printed by Ben Franklin…
• President Lincoln is assassinated…
• Americans will not denounce their independence…
To view the above key issues and a whole lot more, go to: Catalog 264

(The catalog links shown above will redirect to the latest catalog in approximately 30 days, upon which time it will update to the most recent catalog.)
October 16, 2017 by The Traveler · Leave a Comment
Today I traveled to Atlanta, Georgia, by the way of The Atlanta Constitution dated October 14, 1917, where I found that it was world series time with the White Sox playing the fifth game against the Giants. I also found coverage on Jim Thorpe's only appearance in a World Series game as well… "Because Cicotte, a right-hander, was pitching, Robertson batted in place of Thorpe, the Indian having been nominated to play right field when Russell was announced as the home hurler…" Thorpe's name also appears in the box-score.
~The Traveler
October 9, 2017 by The Traveler · Leave a Comment
Last week I traveled today to Boston, Massachusetts by the way of The Boston Globe, October 2, 1967, where the city was celebrating as the "RED SOX Take Pennant As Historic Season Ends"!! "First Title in 21 Years, Face Cardinals Again" "It started out to be a rebuilding year, but it grew faster than a castle in the sky. the Red Sox, with all their youth, are in the World Series after beating the Twins, 5-3, Sunday at Fenway Park…" Unfortunately they did not win the series — not until 2004 when they faced each other again for the title.
~The Traveler
October 5, 2017 by GuyHeilenman · Leave a Comment
October 2, 2017 by GuyHeilenman · Leave a Comment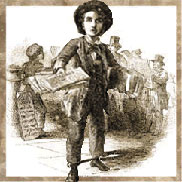 Rare Newspapers' monthly offering of collectible newspapers, Catalog 263, is now available. This latest collection of authentic newspapers is comprised of nearly 350 new items. Some of the noteworthy content includes:
• Lincoln's Gettysburg Address…
• The Declaration of Independence…
• 1776 "Boston Gazette" with the Paul Revere engraving…
• Terrific issue on the death of Marilyn Monroe…
• Print of the slave ship, with slaves…
• The Civil War begins…
To view the above key issues and a whole lot more, go to: Catalog 263

(The catalog links shown above will redirect to the latest catalog in approximately 30 days, upon which time it will update to the most recent catalog.)
September 4, 2017 by GuyHeilenman · Leave a Comment
September 1, 2017 by GuyHeilenman · 2 Comments
Rare Newspapers' monthly offering of collectible newspapers, Catalog 262, is now available. This latest collection of authentic newspapers is comprised of nearly 350 new items. Some of the noteworthy content includes:
• Newsbook dated 1548
• Boston newspaper with a report on the Battle of Bunker Hill
• A more rare edition of the Herald on Lincoln's assassination
• Washington's inaugural address
• Illustration shows the Lincoln assassination
• Confederate newspaper from Houston, Texas
To view the above key issues and a whole lot more, go to: Catalog 262

(The catalog links shown above will redirect to the latest catalog in approximately 30 days.)