October 8, 2018 by GuyHeilenman · 1 Comment
It's one thing to infuriate the British. It's an entirely different matter to agitate local merchants. Yet, I can only imagine the trouble that would have ensued had PETA been around at the time of the Boston Tea Party.
Thanks to the Virginia Gazette dated May 5, 1774 for putting the following in print in print.
October 4, 2018 by GuyHeilenman · Leave a Comment
October 1, 2018 by GuyHeilenman · Leave a Comment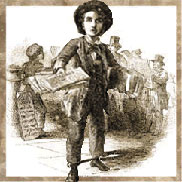 The following links are designed to help you explore this latest edition of our catalog:
October 1, 2018 by The Traveler · Leave a Comment
A few days ago I journeyed to New York City by the way of The New York Times dated September 29, 1918 where I noticed the small report: "Notre Dame Beats Case," which included in part, "…Notre Dame to a standstill in the two opening periods, the Case eleven and Notre Dame won 26 to 6… Coach Rockne immediately pulled out two members of his backfield and sent in Bahan and Gipps… with Gipps in the stellar role ripped through the Case defense for two more touchdowns. Another tally came in the final period."
This was Knute Rockne's first game as head coach at Notre Dame. The report was probably not significant as Notre Dame was not yet the powerhouse team as they are today.
~The Traveler
September 24, 2018 by GuyHeilenman · Leave a Comment
We recently found a rather interesting half-page notice in a Boston Evening Transcript, July 9, 1914, in which the Philip Morris company pushed back on an article from a few months prior in which Thomas Edison is quoted as saying he believes cigarettes to be bad for one's health. I don't know about you, but the ad comes of a bit self-serving. Of course time would prove Edison to have actually been more gracious than what truth would eventually reveal.
September 14, 2018 by GuyHeilenman · Leave a Comment
The following snapshot comes from The Leominster Daily Enterprise dated January 27, 1927…
Perhaps the editor should have picked up on this double entendre tainted headline?
September 10, 2018 by GuyHeilenman · Leave a Comment
Many are familiar with the Panama Canal and its profound impact on international trade and travel, however, few are aware of the great cost paid – in effort, dollars, and loss of life, in order to bring it to fruition. Still, after decades of suffocating labor, the canal opened in 1914. Trivia buffs may know of the Alexandre La Valley (a floating crane) – which became the first self-propelled vessel to pass from one end to the other , and others are able to recall the United States steamship, Ancon, as being the first large vessel to make the trip.
Trivia Challenge: What about the impact of the canal on military interests? While the intention of the canal was one of peace, which country has the distinction of being the first to have one of its warships pass through the canal? After you've made your best guess, go to the August 18, 1914 Boston Evening Transcript to see if any of you are correct. If so, feel free to brag about your knowledge by contacting me through e-mail. Good luck. To-date, "0" people have guessed correctly.
September 7, 2018 by GuyHeilenman · Leave a Comment
September 3, 2018 by The Traveler · Leave a Comment
Today I journeyed to New York City by way of The New York Times dated September 1, 1918, where I found that the Boston Red Sox had won the American League Pennant. "The Two Rival Managers & Their Shock Troops Primed for the World' Series Clash This Week." "Boston clinched the American League pennant by winning the first game of today's double header from Philadelphia, 6 to 1, with Ruth holding the visitors to three hits… (Babe) Ruth's all around play, including his terrific double to deep centre field, which just missed entering the bleachers, was the feature of the first game."
Babe Ruth would end up being traded to the New York Yankees in December, 1919, in a very controversial trade. This would also be the last World's Series that the Red Sox would win until 2004, sometimes dubbed "The Curse of the Bambino."
~The Traveler
August 31, 2018 by GuyHeilenman · Leave a Comment