July 19, 2021 by Laura Heilenman · Leave a Comment
Days come and days go. Time ticks by ordinary days and extraordinary days … work days and holidays. Another President's day comes and another one passes. Another anniversary … birthday … Christmas in the rear view mirror. Each holiday blending into the one before. If I'm going to be completely honest, this Memorial Day came and went without me giving it the amount of focus I normally do. Fortunately, as I was writing up some issues for a future catalog here at Rare Newspapers, I came across a moving poem with illustrations on the front page of a Nov. 11, 1921 CHICAGO DAILY TRIBUNE. This poem was 1st published on August 7, 1914 but, on this November day it was republished as they dedicated The Tomb of the Unknown Soldier at Arlington National Cemetery. Below is the poem and above is a link to that issue so you can see the artwork as well. Perhaps everyday should be reverently approached as Memorial Day, with a grateful heart and compassion for the sacrifices made by others on our behalf.
Gold and green are the fields in peace.
Red are the fields in war.
Black are the fields when the canons cease.
And white forever more.
July 12, 2021 by Laura Heilenman · Leave a Comment
Whereas hindsight is 20/20, or so they say, it is sometimes hard to reconcile this statement with our lack of propensity to learn from our mistakes. However, when Orson Wells picked up his morning paper the day after his incredibly creative radio broadcast of War of the Worlds had filled the airwaves, there is little doubt his hindsight had perfect vision. e realized he should have handled things differently. The reality  that this new medium of radio was powerfully persuasive and must be handled with a large degree of responsibility could not have been missed. While we may not know which paper he held in his hands when this truth struck him like a ton of bricks, the discovery of a GREENSBORO PATRIOT (NC) for October 31, 1938 recently brought this moment to our attention.
July 5, 2021 by Laura Heilenman · Leave a Comment
We all leave our mark on this world to a greater or lesser extent. Most of us never know, this side of eternity, all the impacts we have made however, some legacies change the World in a way all can see and are without dispute… such is the case of Orville and Wilbur Wright. This summer I am once again headed to the Outer Banks of North Carolina with my extended family for a time of rest and relaxation. We are scattered to the four corners of the wind and so this very large house gives the 25 – 35 of us an opportunity to reconnect each year. Inevitably, each trip includes a visit to the Orville and Wilbur Wright museum in Kitty Hawk. In light of my upcoming excursion, I took a quick look at issues we here at Rare Newspapers currently have in our archives describing the world changing legacy these 2 adventurers left for us. We have many issues to choose from however, one issue particularly caught my attention. Next day reports are always very desirable. In some cases, an event may not get the amount of recognition we feel it deserves until later, however, the December 18, 1903 issue of The San Francisco Chronicle reported the Wright Brothers 1st flight from December 17, 1903. In retrospect, we might think it should have been on the front page, however, the publisher may have had a difficult time imagining the extent to which the Wright Brothers Legacy would forever change our world.
June 25, 2021 by Laura Heilenman · Leave a Comment
Almost daily, as we read through issues here at the RareNewspapers Office, we are smacked in the face with the ironies of life.  Here is the latest one to grab my attention.  Rachel Carson, wildlife specialist and crusader, wrote a book in 1962 titled, "The Silent Spring".  Her book decried the use of pesticides and rallied President Kennedy to initiate a special study by his Science Advisory Committee.  Ironically, Miss Carson died of cancer at the not so old age of 56.  The April 15, 1964 issue of THE SPRINGFIELD UNION has a front page obituary in tribute to her and her work (see photo).
June 10, 2021 by Laura Heilenman · Leave a Comment
What is the American Dream? We often hear that phrase bantered about but people seem to have differing views of just what it means. I was recently reading an article by a young woman in her early thirties with 2 small children. She and her husband had decided to move to Hawaii for a simpler life… a life not cluttered with as many things or as many stresses. Her final words on the subject were, "we chose to give up the American Dream". WHAT !?! She had me until that final statement. Is it possible she could have grown up in this country and not actually know what the American Dream is !?! Could she have been deluded to believe the American Dream is about things and schedules and the size of your home? Ok … I've taken a breath and calmed down a bit. One of the blessings we have as students of American History is a foundational knowledge of what our Founders believed the American Dream was. Let me allow them to speak for themselves:
"We hold these truths to be self-evident, that all men are created equal, that they are endowed by their Creator with certain unalienable Rights, that among these are Life, Liberty and the pursuit of Happiness."
The pursuit of Happiness … very different from guaranteed happiness. In many ways, the ability to pursue something is a far greater gift than it being given to you. There is often joy and a deep sense of accomplishment in the striving. Being handed something on a silver platter lacks the ability to give the same growth and satisfaction.
On April 14, 1964, The Leominster Enterprise wrote a front page article covering the Academy Award winners from the night before. One of these stars was Sidney Poitier, "who struggled from the poverty of a Caribbean tomato farm … Poitier, who was born in Florida, but who was raised on a tomato farm in Nassau, was unable to addend school until he was 11 years old. Two years later he was forced to help support his family. When he was 16 he moved to New York City with a series of odd jobs, including ditch digger, store clerk, pin-boy in a bowling alley and longshoreman. He finally joined the American Negro Theater and worked as a janitor in exchange for acting lessons. He advanced to small roles and moved on to stage parts…".
Now there is the American Dream at work!
PS. That evening, Sidney Poitier became the 1st black man to win an Academy Award – all due to his PURSUIT of the American Dream.
May 27, 2021 by Laura Heilenman · Leave a Comment
I firmly believe that a love of history in one area often seeps into many other areas as well – that it is possible to be completely enthralled with each battle of the Revolutionary War and Vintage Ads for Cream of Wheat or Firestone Tires at the same time. With this in mind, I put out the following "all call"…
Calling all Disney fans !!!!!
Those of us who are Disney lovers in any form and specifically Disney Park lovers may find the following  interesting in light of the upheaval the Disney parks have faced over the last year+. On June 14, 1981, the Los Angles Times had the ad shown in the photo. Disneyland was beginning their shift from individual ride tickets to all-day passes. Later, they would move to annual passes which allowed locals to come and go at will, making Disneyland a part of their everyday life. What a memorable moment in Disney history for Disney Park fans.
May 24, 2021 by GuyHeilenman · Leave a Comment
Impossible you say? I'll let Wikipedia do the talking:
"On February 9th, 1928, Hartsdale became the birthplace of the American "Couch Potato" when the Scottish inventor John Logie Baird (1888-1946) transmitted the world's first inter-continental short-wave television signal from a transmitter (call sign 2KZ) in Coulsdon, Surrey (a suburb of London, England) to his colleague O.G. Hutchinson in the cellar of Robert M. Hart, an Amateur Radio Operator (call sign 2CVJ) in Hartsdale, New York."
And what was transmitted? A man and a woman… well, at least a "live" image of them, making them the first couple to been seen in two places at once. Most newspapers of the day reported this historic event, including the Chicago Daily Tribune shown to the right.
May 14, 2021 by Laura Heilenman · Leave a Comment
I can't speak for anyone else but, at this moment… I'm over with bad news. I long for news stories that make me smile … that bring to mind sweeter times. Today, in the subtlest of news stories, my wish came true and a huge smile spread over my face. On June 30, 1905, the Springfield Republican published their issue for the day. I am sure no one in the editor's office had a clue that on the sports page there was one line in the box score that would, 80+ years later, inspire one of my favorite movie moments of all time. Allow me to borrow a paragraph from our RareNewspapers website's description for this Springfield issue…
"Spoiler alert: Anyone who has viewed the *movie-classic, "Field of Dreams," starring Kevin Costner, has been touched by Archie "Moonlight" Graham (played by Burt Lancaster). The poor fellow simply cannot catch a break. When this doctor, who had given up baseball after only 1 professional appearance in order to care for people via his physician training, was given (in the movie) a 2nd chance to get on the magical "field of dreams," he was almost immediately faced with the choice between either leaving the field (never to return) in order to save an injured young fan from near-certain death, or stay on the field and enjoy the game he had always loved."
Although Field of Dreams mixes fantasy and reality, this peek into a "real life person" made me dig a bit deeper. Wikipedia sums him up as follows: ""Doc" Graham, as he became known after his career as a ballplayer, served the people of Chisholm (MN) for fifty years. From 1909 to 1959, Graham was the doctor for the Chisholm schools. For many years, "Doc" Graham made arrangements to have used eyeglasses sent to his Chisholm office. On Saturdays, he would have the children of the Iron Range (Minnesota) miners, from Grand Rapids to Virginia, come to his office, have their eyes checked and then fit them with the proper set of glasses, all free of charge."
Wrapped up in this good news from the past is also a reminder that sometimes, when one dream ends, a better one begins.
May 10, 2021 by Laura Heilenman · Leave a Comment
Today I was doing some research  for a customer. This particular customer loves to collect obituaries from music and film stars of a bygone era. As I worked through his want list, I came upon a singer named Bobby Fuller. Unlike other stars on this want list, I had never heard of
Bobby… or so I thought. Upon further research I discovered he was a "1 hit wonder" from 1966 and had released the song, "I Fought the Law and the Law Won". As soon as I saw the title, a big smile formed. I am not sure where I had 1st heard the song…  after all, I would have only been 2 on it's release date however, somewhere in my earliest memories my parents must have played it  or I heard it on a passing radio station. However it happened, the song left an indelible imprint on my young mind and those happy feelings came flooding back. I grabbed my i-phone and quickly brought up the song on my Spotify account and for a few moments was transformed to a simpler time. I am sure I'm not the only one who spent time growing up listening to music with their parents or watching old movies with their Mam Maw. For those of you who delight in those old memories as much as I do, here is a quick search of some of the issues we have with Stars of Past. Feel free to peruse my list or start a personal favorites search to create your own.
April 30, 2021 by GuyHeilenman · Leave a Comment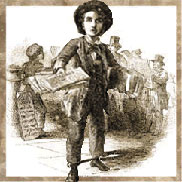 Catalog 306
(for May) is now available. This latest offering of authentic newspapers
is comprised of more than 300 new items, a selection which includes:
the Declaration of Independence (in a newspaper), the Lincoln/Douglas debate (in an Illinois newspaper), the 'closest' to the famous Nathan Hale quote to be found, one of the best Lusitania issues we have offered, Washington's third state-of-the-union address, the first depiction of a baseball game in progress in any periodical
, and more.
The following links are designed to help you explore this latest edition of our catalog:
Don't forget about this month's DISCOUNTED ISSUES.
The links above will redirect to the latest catalog in approx. 30 days,
upon which time it will update to the most recent catalog.