November 13, 2017 by GuyHeilenman · Leave a Comment
If you are in the St. Louis area in the near future, you may want to stop by the St. Louis Mercantile Library to view their new exhibit: "Headlines of History: Historic Newspapers of St. Louis and the World Through the Centuries at the St. Louis Mercantile Library Association." A few related links are as follows:
Posted Interview Regarding the Exhibit
November 9, 2017 by GuyHeilenman · Leave a Comment
November 2, 2017 by GuyHeilenman · Leave a Comment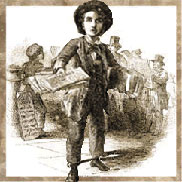 Rare Newspapers' monthly offering of collectible newspapers, Catalog 264, is now available. This latest collection of authentic newspapers is comprised of nearly 350 new items. Some of the noteworthy content includes:
• Death of George Washington…
• A rare Oxford Gazette…
• "The Titanic is still afloat!"…
• Pennsylvania Gazette printed by Ben Franklin…
• President Lincoln is assassinated…
• Americans will not denounce their independence…
To view the above key issues and a whole lot more, go to: Catalog 264

(The catalog links shown above will redirect to the latest catalog in approximately 30 days, upon which time it will update to the most recent catalog.)
October 30, 2017 by GuyHeilenman · Leave a Comment
While browsing a set of rare Daily Wisconsin Union's from 1866, I came across an interesting set of articles within the December 29, 1866 issue which seemed appropriate for Halloween – although I'm sure Charles Dickens would beg to differ. Please enjoy the following stories involving ghosts and dreams:
Feel free to also peruse our Halloween-themed blogs and listings.
October 5, 2017 by GuyHeilenman · Leave a Comment
October 2, 2017 by GuyHeilenman · Leave a Comment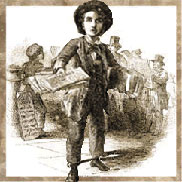 Rare Newspapers' monthly offering of collectible newspapers, Catalog 263, is now available. This latest collection of authentic newspapers is comprised of nearly 350 new items. Some of the noteworthy content includes:
• Lincoln's Gettysburg Address…
• The Declaration of Independence…
• 1776 "Boston Gazette" with the Paul Revere engraving…
• Terrific issue on the death of Marilyn Monroe…
• Print of the slave ship, with slaves…
• The Civil War begins…
To view the above key issues and a whole lot more, go to: Catalog 263

(The catalog links shown above will redirect to the latest catalog in approximately 30 days, upon which time it will update to the most recent catalog.)
September 4, 2017 by GuyHeilenman · Leave a Comment
September 1, 2017 by GuyHeilenman · 2 Comments
Rare Newspapers' monthly offering of collectible newspapers, Catalog 262, is now available. This latest collection of authentic newspapers is comprised of nearly 350 new items. Some of the noteworthy content includes:
• Newsbook dated 1548
• Boston newspaper with a report on the Battle of Bunker Hill
• A more rare edition of the Herald on Lincoln's assassination
• Washington's inaugural address
• Illustration shows the Lincoln assassination
• Confederate newspaper from Houston, Texas
To view the above key issues and a whole lot more, go to: Catalog 262

(The catalog links shown above will redirect to the latest catalog in approximately 30 days.)
August 28, 2017 by GuyHeilenman · 1 Comment
Whether or not the Robert E. Lee monument will remain in Richmond has yet to be determined, but considering the controversy, we thought it might be interesting to post the original Harper's Weekly report from June 14, 1890 concerning the unveiling of the monument. The link provides the full text related to the image. The text reads, in part:
"The occasion of the unveiling of the Lee statue at Richmond, Virginia, on the 29th of May, possessed features that render it unique in history. It was a mighty tribute to the central figure of a lost-cause, attended by an undercurrent of satisfaction even that the cause was lost… The Confederate flag was everywhere conspicuously displayed…  The military companies affectionately bore it in the line of march, but with it they bore the Stars and Stripes, and bore them loyally. The paradox is explainable only by the fact that the former no longer meant disunion… The opinion has with much reason been expressed that the occasion of such magnitude as the one described, with reference to the late Confederacy, is not likely ever to be repeated. General Lee personified what was best in a bad cause. His individual virtues gave the Southern people, who craved a demonstration commemorative of an indelible epoch in their lives, some substantial and unquestioningly credible to rally around. The honor to the hero of their vain struggle has been paid, and the full conditions for another gathering are wanting. It may therefore by surmised that in the great outpouring of the ex-Confederates at Richmond the final obsequies of the war of session have taken place, and the circumstances attending it show how completely the wounds of conflict have been healed, and a mist important chapter of American history closed. AMOS W. WRIGHT
August 3, 2017 by GuyHeilenman · Leave a Comment