June 7, 2021 by Laura Heilenman · Leave a Comment
"Those who cannot remember the past are condemned to repeat it." ~ George Santayana or, as we history buffs like to say, "Those who don't know their history are doomed to repeat it".
Lately, I have developed a bit of an obsession with Abraham Lincoln. I am sure there are many who would chuckle and say, "what took her so long?" Granted, I knew all the Lincoln Basics. I have helped my 6 children memorize the Gettysburg Address. I have stood more than once, for more time than my companions were comfortable, gazing in awe at each word on the Lincoln Memorial. But most recently I've been struck with wonder when I come across the more obscure, hidden treasures of our 16th President. . . overcome with a sense that his insights into his times may be equally applicable to mine. This last week I heard someone mention a portion of President Lincoln's speech before Congress on July 4th, 1861. I have shared a portion of it below so you can make your determination as to whether his call to see beyond the surface events, to the heart of the matter, is as relevant today as it was then. If you agree, then we should be a people who remembers our past so we do not repeat it and for those fellow Lincoln lovers out there, let's keep digging for his more obscure hidden gems.
"It might seem at first thought to be of little difference whether the present movement at the South be called "secession" or "rebellion." The movers, however, well understand the difference. At the beginning they knew they could never raise their treason to any respectable magnitude by any name which implies violation of law. They knew their people possessed as much of moral sense, as much of devotion to law and order, and as much pride in and reverence for the history and Government of their common country as any other civilized and patriotic people. They knew they could make no advancement directly in the teeth of these strong and noble sentiments. Accordingly, they commenced by an insidious debauching of the public mind. They invented an ingenious sophism, which, if conceded, was followed by perfectly logical steps through all the incidents to the complete destruction of the Union. The sophism itself is that any State of the Union may consistently with the National Constitution, and therefore lawfully and peacefully , withdraw from the Union without the consent of the Union or of any other State. The little disguise that the supposed right is to be exercised only for just cause, themselves to be the sole judge of its justice, is too thin to merit any notice.
With rebellion thus sugar coated they have been drugging the public mind of their section for more than thirty years, and until at length they have brought many good men to a willingness to take up arms against the Government the day after some assemblage of men have enacted the farcical pretense of taking their State out of the Union who could have been brought to no such thing the day before ." ~ Abraham Lincoln, July 4th, 1861
May 31, 2021 by GuyHeilenman · Leave a Comment
I'm embarrassed. Last year, in the midst of the pandemic, I was so consumed by "in the moment" issues I neglected to take the time on Memorial Day to be thankful for "those who have gone before us" – specifically, the men and women who gave their lives so those of us who reside in the United States could live in safety… freedom… hope – in a land where the ideals of the pursuit of happiness, equality, freedom of speech, etc., while not yet fully realized, were and continue to be part an parcel of the dream we call America. Starting with a revisit of a post from a few years ago, this year I'm committed to being more thankful for others and less self-consumed. Hopefully you'll enjoy the following as much as I have while preparing this post:
We recently discovered an original issue of The Atlantic Monthly for September, 1867, which contained the earliest nationally distributed printing (and maybe the first ever) of 'The Blue and the Gray," by Francis Miles Finch. Although Memorial Day had not been officially proclaimed (via General Order #11, May 5, 1868), the practice of placing flowers and wreaths on the tombstones if the fallen was somewhat common. What was uncommon was the act of a group of women in Columbus, Mississippi, which is best described in the preface to Finch's poem (quoted from the New York Tribune):
"The women of Columbus, Mississippi, animated by nobler sentiments than are many of their sisters, have shown themselves impartial in their offerings made to the memory of the dead. They strewed flowers alike on the graves of the Confederate and of the National soldiers."
In recognition of Memorial Day, please enjoy the full text of this grand expression of appreciation for those who have fallen in battle – be they blue or gray:
Two additional Memorial Day themed posts from the past are:
April 30, 2021 by GuyHeilenman · Leave a Comment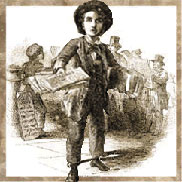 The following links are designed to help you explore this latest edition of our catalog:
March 1, 2021 by GuyHeilenman · Leave a Comment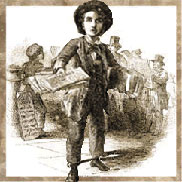 The following links are designed to help you explore this latest edition of our catalog:
February 11, 2021 by GuyHeilenman · Leave a Comment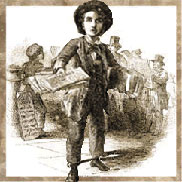 The following links are designed to help you explore this latest edition of our catalog:
January 4, 2021 by GuyHeilenman · Leave a Comment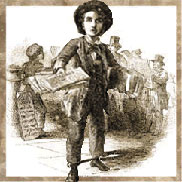 The following links are designed to help you explore this latest edition of our catalog:
November 30, 2020 by GuyHeilenman · Leave a Comment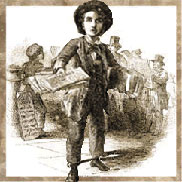 The following links are designed to help you explore this latest edition of our catalog:
October 30, 2020 by GuyHeilenman · Leave a Comment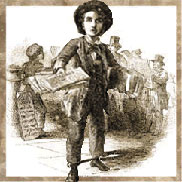 The following links are designed to help you explore this latest edition of our catalog:
October 2, 2020 by GuyHeilenman · Leave a Comment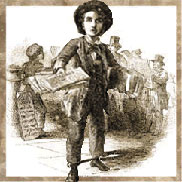 The following links are designed to help you explore this latest edition of our catalog:
September 1, 2020 by GuyHeilenman · Leave a Comment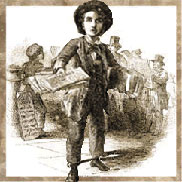 The following links are designed to help you explore this latest edition of our catalog: