Search
History of Newspapers Video (see more)
Email Subscription
Sign up to receive our latest blog updates!
Buy Historic Newspapers
Perhaps the most dramatic to be had?
November 15, 2013 by TimHughes

Email This Post |
Print This Post
Always in the search for the most dramatic front page on the John F. Kennedy assassination, this issue of: "The Michigan Daily–Extra" of  Ann Arbor, Nov. 22, 1963 (see below) just might "take the cake".  Have you seen a better front page? Feel free to share.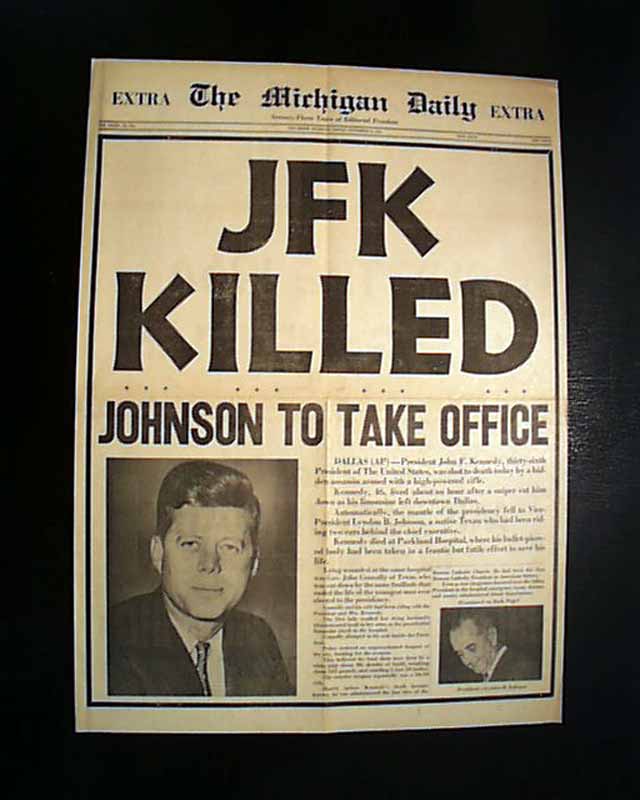 If you liked this post, you may also enjoy...
Comments