February 24, 2020 by GuyHeilenman · Leave a Comment
We recently came across an August 6th Leominster Daily Enterprise which had an article stating that a young woman was attempting to swim across The English Channel, and while acknowledging her spirit, made it clear she was soon to fail as many woman had done so prior to her effort. Of course this inspired us to check the issue for the following day to see whether this young girl, or her doubters would come up short. The headline tells it all.
February 17, 2020 by GuyHeilenman · Leave a Comment
Each month the staff of Timothy Hughes Rare & Early Newspapers sends out a newsletter to our members which includes special offers, discounts, alerts to new inventory, and information related to the rare newspaper collectible.
The February, 2020 newsletter:
Our most recent newsletter is as follows:

Welcome to the February Newsletter from Timothy Hughes Rare & Early Newspapers. Whereas typically a newsletter would focus on

Newly Discounted Items

(50% off through March 12th), the remaining items from our current catalog

(Catalog 281)

, new posts on the

History's Newsstand Blog

, under-the-radar listings which are quite desirable (such as those with

Botany Bay and/or Captain Cook

content),

New Items

(outstanding listed after Catalog 291 was released), etc., this month we'd like to bring your attention to three special offerings:

like to bring your attention to three special offerings:
A Snapshot in Time – May, 1863 – featuring the Battle of Chancellorsville and the wounding and death of Stonewall Jackson.
An incredible issue on the Bombing of Hiroshima – book-ending the beginning an end of American involvement in World War 2 – the first of its kind we have ever had. Note: The most desirable issue regarding the attack on Pearl Harbor is the key report in The Honolulu Star Bulletin. The Bombing of Hiroshima issue in question is a dramatic report on the bombing in this same title.
A Free Newspaper – We are offering up to 25 free newspapers from London dated in 1790 – an original printed over 2 1/4 centuries ago. All we ask is for you to pay S&H (standard S&H criteria applies).
Thanks for collecting with us.Sincerely,
Guy Heilenman & The Rare & Early Newspapers Team
Timothy Hughes Rare & Early Newspapers . . .
           . . . History's Newsstand
"…desiring to conduct ourselves honorably in all things." Hebrews 13:18b
See what's happening on our social sites
xxxxx
Thanks for collecting with us.
Sincerely,
Guy Heilenman & The Rare & Early Newspapers Team
February 14, 2020 by Stephanie Williams · Leave a Comment
One day Mr. Timothy Hughes pulled out some photographs to show me the first stage of renovations here where the majority of our papers are housed.  I say majority, because some travel around to various museums and government buildings, exhibits and showings.  But most are here, and "here" used to be a small workshop building that was gutted, extended and eventually became the anchor for the two warehouses.
I liked seeing the faces that are vaguely familiar (if a bit younger), and being reminded again that this is a close-knit, family group that has been working on all aspects of this endeavor for a long time.  Anyway, I thought the general collecting public might be interested to know that our website links much more than a few photographs from thirty years ago.  It's well-stocked with professional videos ranging in topics from the history of this business, to insight into collecting and evaluating and caring for old newspapers.
So, browse a bit, and please let me know if there was any one in particular that caught your interest.  Once a month I am going to peer into the nooks and crannies of our website; check in to see what else I find.
Happy Friday!
February 10, 2020 by GuyHeilenman · Leave a Comment
Walk with us back through time to see what noteworthy, historic and collectible events occurred during the month of February. In so doing, we hope you'll agree: "History is never more fascinating than when it's read from the day it was first reported."
February 7, 2020 by Stephanie Williams · Leave a Comment
I am always ready to learn although I do not always like being taught.   Winston S. Churchill
This is an appropriate enough quote to summarize my perspective at the close of a year of many new lessons – and not all of them pleasant at the time of learning.  It's tough to be new, but it feels great to be not-new.  Since I find myself in a "next stage" here at Rare Newspapers, as of this week I am transitioning the title(s) of my blog.  Once a month I will continue to pass along something new I have learned, under the heading "Still Learning." In the other three weeks I will focus on different aspects of this wonderful place.
My most recent orientation was a byproduct of searching the wide world of Frank Leslie's Illustrated Newspaper.  It seems these treasures, similar in size to Harper's Weekly, are located in a completely different collection of Civil War Era papers.   Although our titles are meticulously indexed and cataloged, the facilities could not possibly be rearranged with each new collection acquired.  Consequently, the front warehouse has its own area of 1861-1865 issues, while the annex has a separate one.  It's so funny to still be discovering a nook packed full of Historical Relevance (in capital letters).
Within a publication from 1862, I located a four-panel, tipped-in centerfold. It's a beautiful illustration that measures 20″ high by 32″ wide, folded inside the magazine, with no binding holes or glue lines within the image margins.  The top half is titled "The Second Day of the Second Battle of Bunker Hill", and depicts a lovely landscape in which lines of marching men wind along hilltops and alongside lanes of trees.  Even the award winning photography of later wars doesn't compete with the impact of this intricate rendering.
Note that this is not a double-page centerfold, as I originally described it to Guy, but a more extravagantly sized and highly desirable four-panel, tipped-in centerfold.  I have recently been taught the difference.
Anyway, I have much more to learn, but in case you were wondering, I am ready for more Leslie's requests — particularly Civil War issues.
February 3, 2020 by GuyHeilenman · Leave a Comment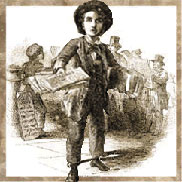 Catalog 291
(for February) is now available. This latest offering of authentic newspapers
is comprised of more than 300 new items, a selection which includes:
Frederick Douglass' follow-up to the 'North Star', a 'Virginia Gazette' on Bunker Hill & Washington named commander-in-chief, a broadside issue of the 'Daily Rebel' from Chattanooga, an issue re: "codes" for rebuilding London after the Great, the surrender of Lee to Grant at Appomattox, Cornwallis surrenders at Yorktown
, and more.
The following links are designed to help you explore this latest edition of our catalog:
Don't forget about this month's DISCOUNTED ISSUES.
(The links above will redirect to the latest catalog in approx. 30 days, upon which time it will update to the most recent catalog.)