June 29, 2018 by GuyHeilenman · Leave a Comment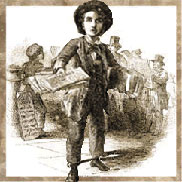 Rare Newspapers' monthly offering of collectible newspapers, Catalog 272, is now available. This latest collection of authentic newspapers is comprised of nearly 350 new items. Some of the noteworthy content includes: a great set from Washington on the Dred Scott Decision, a London newspaper on the coronation of the king and queen, the St. Valentine's Day Massacre, the first issue after printing the Declaration of Independence (from Philadelphia!), the Battle of Gettysburg (from close to the battlefield), a splendid map of America from 1763, and more.
To view the above key issues and a whole lot more, go to: Catalog 272

(The catalog links above will redirect to the latest catalog in approx. 30 days, upon which time it will update to the most recent catalog.)
June 27, 2018 by GuyHeilenman · Leave a Comment
Although we rarely use this forum to highlight items being offered for sale – especially when posted as auction items, however all three authentic publications are rather unique and highly desirable:
1670 – The Jews Are Banished From Vienna (Austria)
1778 – A Rare Print from the inside of the Synagogue at Amsterdam showing the celebration of Rosh Hashanah – "The Sounding of the Ram's Horn" (note: we'd love to know which synagogue is shown)
1865 – Congregation Shearith Israel, the oldest synagogue in the United States, mourns the death of Abraham Lincoln
From their ongoing quest to be accepted, to full acceptance demonstrated through their response to tragedy, with a rare, intimate, and illustrated look at one of their holy days sandwiched in-between, this set of issues certainly provides a broad-brush perspective of a people whose mark on history far surpasses their size. While the links above will expire once the auctions have ended, the links below will remain active indefinitely. Enjoy.
June 25, 2018 by GuyHeilenman · Leave a Comment
What do Michael Jones, Sandy Koufax, Eric Liddell, and Hakeem Olajuwon all have in common? They are all major athletes who made professional sacrifices due to their faith. In some cases the sacrifices made had only a minimal cost, but in others the cost was quite significant. This reality was recently brought to our attention through the eyes of a Detroit News from October 3, 1965. It tells of Sandy Koufax not being available to start the 1st game of the World Series due to his observance of Yom Kipper. Although the article states it really wasn't a big deal, his missing the first game would mean he would not be available to pitch 3 times if the series took 7 games, unless he pitched with only 2 days rest – rarely a successful venture. After his team lost the first two games of the series, it sure appeared as if his decision would prove quite costly. However, in the end, he did pitch game 7 on only 2 days rest – won the game, and was named the Series MVP. However, what if they had lost? What about others who's teams have lost or they themselves were excluded from major events due to their faith? Do you think many ever regret their decision to put their faith first? I'm guessing no, but perhaps others know otherwise.
June 18, 2018 by GuyHeilenman · Leave a Comment
Each month the staff of Timothy Hughes Rare & Early Newspapers sends out a newsletter to our members which includes special offers, discounts, alerts to new inventory, and information related to the rare newspaper collectible.
The June, 2018 newsletter:
Welcome to the June edition of our monthly newsletter. John Wilkes Booth performs at Ford's Theater in 1863 and a newspaper with Lincoln's last speech and last Proclamation – both in Washington, D.C. papers, a focus on original literature (Uncle Tom's Cabin, Lord Byron, and several from Walt Whitman), a flashback to more innocent days, and a new set of issues discounted by 50%… All of these and more are shown in detail below.
Two (new) Highly Collectible/Rare Items (both Washington D.C. papers)…
Great (newly discovered) Literary Items
– Among a handful of new items are several issues with the 1st or rare appearances of works by Walt Whitman, reactions and follow-up events related to Uncle Tom's Cabin (by Harriet Beecher Stowe – including a review done in part by Charles Dickens, John Greenleaf Whittier, Lord Byron, and although jumping a generation or tow, Ellery Queen:
Literary Interest (and more)
Discounted Newspapers (50% off) Over 200 items have been *discounted by 50% through July 12, 2018. The items already reflect the discount. The available content includes: regarding the death of Jesse James, both Kennedy and Johnson were shot (?), a handful of Confederate issues, Kennedy is still alive (?), a great CW era map of Richmond (a "doomed" city), the Hindenburg a year before the explosion, among the earliest of automobile ads (1898), and more.
Catalog 271 – Enjoy the remaining items from our latest catalog of historic newspapers.
Recent/New Listings – Over 300 new items listed since the catalog above went to print.
Thanks for collecting with us.
Sincerely,
Guy & The Rare & Early Newspapers Team
June 14, 2018 by GuyHeilenman · Leave a Comment
One of the understated, yet profound beauties of the American experiment is self-government is not that everything is perfect; rather, its the built in mechanisms which enable peaceful positive change over time. At time the wheels of progress move all-too-slowly, but they move. The presence of political and social tension are not signs of weakness, but are part and parcel of how we function in a (hopefully) civil, free society. For most the flag represents not perfection – but the ideals which provide avenues for change. It is with these thoughts in mind in the face of current tensions that I was struck by the innocence of the moment captured on the front page of The Omaha Sunday Bee's Rotogravure Section for June 12, 1921. Something about it seems pure and right. Whether you agree, or agree to disagree, perhaps a day will come when our children, or our children's children, will pay the ultimate sacrifice to protect our right to do so. Happy Flag Day!
June 11, 2018 by GuyHeilenman · Leave a Comment
A bride-to-be as her wedding day approaches… a young child the night before Christmas… a family as it heads off towards a long-awaited vacation destination (Can anyone hear, "Are we there yet?")… a teacher during the last week of May – as the end of the year nudges closer… a groom as his wedding night draws near – there is no doubt that delayed gratification buoyed by a humongous helping of perseverance tends to make long anticipated events taste even sweeter. Such was to be the case for Howard Carter (archeologist – backed by financier George Herbert) as he entered the newly discovered tomb in late November of 1922 to find drawings related to the funeral of King Tutankhamun painted on the walls. After more than a decade of searching – failure built upon failure, could this be it? While newspapers would not report the opening of the inner tomb until February the following year, the front page of The New York Times from December 1, 1922 had the announcement of Carter's initial find – with mention of the King Tut related drawings. One can only imagine the escalation in excitement this created – and the building of anticipation which occurred over the next few months. Unlike the opening of Al Capone's vaults in 1986, this find would not disappoint!
June 7, 2018 by GuyHeilenman · Leave a Comment
What news was reported in the month of June – 50, 100, 150, 200, and 250 years ago (1968, 1918, 1868, 1818, 1768)? Such a walk back through time via the eyes of those who read the daily and weekly newspapers of the period can be quite revealing. This is why we often say, "History is never more fascinating than when it's read from the day it was first reported." The following links will take you back in time to show the available newspapers from the Rare & Early newspapers website. There's no need to buy a thing. Simply enjoy the stroll.
June:

June 4, 2018 by The Traveler · Leave a Comment
I traveled today to Boston, Massachusetts, by the way of the The Boston Chronicle dated June 6, 1768 where I found an announcement had been made "His Excellency the Governor have appointed John Hancock, Esq; to be first Major of the independent company of Cadets, and William Coffin, jun. Esq; to be second Major of the said company."
~The Traveler
June 1, 2018 by GuyHeilenman · Leave a Comment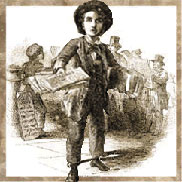 Rare Newspapers' monthly offering of collectible newspapers, Catalog 271, is now available. This latest collection of authentic newspapers is comprised of nearly 350 new items. Some of the noteworthy content includes: an issue of the American Weekly Mercury (1735), a first report of George Washington's death, Lee surrenders to Grant at Appomattox, Battle of Bennington (1778), Babe Ruth is sold to the Yankees, the Hindenburg explodes, and more.
To view the above key issues and a whole lot more, go to: Catalog 271

(The catalog links above will redirect to the latest catalog in approx. 30 days, upon which time it will update to the most recent catalog.)