October 30, 2017 by GuyHeilenman · Leave a Comment
While browsing a set of rare Daily Wisconsin Union's from 1866, I came across an interesting set of articles within the December 29, 1866 issue which seemed appropriate for Halloween – although I'm sure Charles Dickens would beg to differ. Please enjoy the following stories involving ghosts and dreams:
Feel free to also peruse our Halloween-themed blogs and listings.
October 23, 2017 by TimHughes · Leave a Comment
It seems the polarizing of day's media is greater than ever, but it is certainly nothing new under the sun. Practically since the creation of the first newspaper political opinion was a focus the publisher, supporting or opposing the efforts of those in power. And as popular as we view Abraham Lincoln today (he consistently ranks among the top three in scholarly polls) he was not liked by all during his time in office.
"The World" newspaper from New York City was the leading democratic organ at the time, while Lincoln was a Republican. In their issue of March 6, 1865 which reported his inauguration & inaugural address the editorial page contained at least two biting commentaries.  One includes in part: "It is with a blush of shame and wounded price, as American citizens, that we lay before our readers to-day the inaugural address of President Lincoln…But we cannot hide the dishonor done to the country we love by withholding these documents from publication…The pity of it…that the life of this Chief Magistrate should be made precious to us by the thought that he at least excludes from the most august station in the land the person who defiled our chief council chamber on Saturday with the spewings of a drunken boor…".
The other can be seen in the photos.
October 19, 2017 by GuyHeilenman · 2 Comments
Each month the staff of Timothy Hughes Rare & Early Newspapers sends out a newsletter to our members which includes special offers, discounts, alerts to new inventory, and information related to the rare newspaper collectible.
The October, 2017 newsletter is as follows:
Dear Friend of Rare & Early Newspapers,
Welcome to the October edition of our member's newsletter. Below please find a new set of issues priced at 50% off, a link to new listings, a free issue (see note for details), and a few other goodies. Please enjoy.
Free Issue – This month we are offering a free issue (buy 1 get one free) of the National Gazette & Literary Register, from Philadelphia, 1832-34. In order to receive the free issue you must purchase at least one other issue. Any issue, regardless of its price, is acceptable. No additional S&H will be added for this item (unless a storage option is added). There is a limit of 1 free issue per collector, and is available while inventory remains. This listing may be viewed at: Buy 1 or more issues, get a National Gazette for Free
*Discounted Newspapers – Over 250 newspapers have been reduced in price by 50% (through November 16th) and may be viewed at: Discounted Newspapers. The prices shown already reflect the discount. Some of the noteworthy content/issues include: multiple Confederate titles, the very first Daytona 500, the Battle of Bull Run, a New Mexico Territorial newspaper, nice Gold rush content, an issue with a George Washington signature on the front page, the debut of Gone With The Wind, an issue on the Whisky Rebellion, and more.
Catalog 263
continues to be available. The following two links include the remaining items along with remnants for #262:
Catalog 263+ (arranged by price)
Catalog 263+ (arranged chronologically)
Recent Listings – Over 700 items have been listed within the last 20 days, many of which will never appear in catalogs. They may be viewed at: Recent Listings
New Inventory – In case you missed the announcement… Although most have yet to be listed, we have recently acquired a nice set of New York Heralds from the CW era, and a nice collection of Gentleman's Magazines covering much of the 18th and 19th centuries. If you have an issue you've been seeking, we likely have it. Please be in touch.
* Regarding our discounted issues… Why the extreme discount? Having over 15,000 items posted on the Rare & Early Newspapers website, with most links showing the most recently listed items first, there are undoubtedly a host of great items which simply become overlooked. These selected discounts enable us to bring a handful of these to light while benefiting our members.
Thanks for collecting with us.
If you would like to receive these free monthly newsletters, along with additional news and alerts concerning the hobby, go to:
FREE RARE & EARLY NEWSPAPERS MEMBERSHIP
October 16, 2017 by The Traveler · Leave a Comment
Today I traveled to Atlanta, Georgia, by the way of The Atlanta Constitution dated October 14, 1917, where I found that it was world series time with the White Sox playing the fifth game against the Giants. I also found coverage on Jim Thorpe's only appearance in a World Series game as well… "Because Cicotte, a right-hander, was pitching, Robertson batted in place of Thorpe, the Indian having been nominated to play right field when Russell was announced as the home hurler…" Thorpe's name also appears in the box-score.
~The Traveler
October 12, 2017 by GuyHeilenman · 2 Comments
As we search old newspapers for specific historic content, we often find unrelated items which catch our interest. In this particular case, as we were scanning an August 4, 1913 issue of the  Commercial Appeal (Memphis, Tennessee) looking for coverage of the Leo Frank trial/investigation (which we found), we also discovered an article out of the University of Pennsylvania which announced the finding of hieroglyphics in Nippur which they believe confirmed many of the details of the Biblical account of a Great Flood (see below).
October 9, 2017 by The Traveler · Leave a Comment
Last week I traveled today to Boston, Massachusetts by the way of The Boston Globe, October 2, 1967, where the city was celebrating as the "RED SOX Take Pennant As Historic Season Ends"!! "First Title in 21 Years, Face Cardinals Again" "It started out to be a rebuilding year, but it grew faster than a castle in the sky. the Red Sox, with all their youth, are in the World Series after beating the Twins, 5-3, Sunday at Fenway Park…" Unfortunately they did not win the series — not until 2004 when they faced each other again for the title.
~The Traveler
October 5, 2017 by GuyHeilenman · Leave a Comment
What news was reported in the month of October – 50, 100, 150, 200, and 250 years ago (1967, 1917, 1867, 1817, 1767)?
Such a walk back through time via the eyes of those who read the daily and weekly newspapers of the period can be quite revealing. This is why we often say,
"History is never more fascinating than when it's read from the day it was first reported."
The following links will take you back in time to show the available newspapers from the Rare & Early newspapers website. There's no need to buy a thing. Simply enjoy the stroll.
October:

October 2, 2017 by GuyHeilenman · Leave a Comment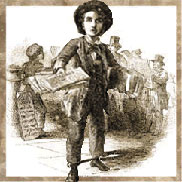 Rare Newspapers' monthly offering of collectible newspapers, Catalog 263, is now available. This latest collection of authentic newspapers is comprised of nearly 350 new items. Some of the noteworthy content includes:
• Lincoln's Gettysburg Address…
• The Declaration of Independence…
• 1776 "Boston Gazette" with the Paul Revere engraving…
• Terrific issue on the death of Marilyn Monroe…
• Print of the slave ship, with slaves…
• The Civil War begins…
To view the above key issues and a whole lot more, go to: Catalog 263

(The catalog links shown above will redirect to the latest catalog in approximately 30 days, upon which time it will update to the most recent catalog.)