May 24, 2019 by Stephanie Williams · Leave a Comment
Last week I didn't post because I was involved in a local amateur production of Disney's Beauty and the Beast.  Consequently, I returned to work with many dramatic musical numbers dictating the soundtrack of my mind.  Perhaps that influenced my interest in an assigned hunt for a title that reported on the death of the "Leather Man" in 1839.
I found it, and duly replied back to the collector.  But I also took a little bit of a break to search out the meager story of this individual who was a vagabond for 32 years of his life.  The inscription on his tombstone describes a man, "who regularly walked a 365-mile route through
Westchester and Connecticut from the Connecticut River to the Hudson living in caves in the years 1858–1889."  Like clockwork, apparently, he completed his circuit every year and was greeted and given hospitality by many along the way who would normally reject any other vagrant.  The internet provides an intriguing image of this leather patchworked fellow in his exile from the rhythms of normal life.
And, with the tortured song of the male lead sounding in my head, I wondered at the days preceding his arrival; what made him the man who came to be known this way?
Was he tormented and driven to trudge through the days, or was this a happy occupation for a human being – leaving behind the established cares of civilized life, content to cover so much ground in so many hours for the prescribed revolutions of the sun?  Either way, or something in-between, he made it to the second page of The New York Times.  For all the documentation housed here, how many millions of unread or even untold stories must there be?
Anyway, I am back at work, tracking down first, second and third day accounts of the original murder that inspired Capote's "In Cold Blood"  and pulling the obituary for a man who had no known name or history of origin.  Next week I am determined to look at these territory papers that are so desirable, and maybe delve into the popular Gentleman's Magazines with their coveted battle maps.
All of which remind me of one theory concerning the Leather Man: that he was an ex-French soldier.  Perhaps that's true, and all the years of marching over fields and sleeping rough became a way of life he ultimately could not break.  Whatever compelled him, day after day, I'm fairly certain a tragic musical score is appropriate.
May 16, 2019 by GuyHeilenman · Leave a Comment
As I was searching through our inventory of mid-1850's Correctors (Sag Harbor) for an historic ad for "Douglass & Van Scoy – PHOTOGRAPHS and DAGUERREOTYPES" – pioneer American photographers, I came across the poem shown below which caused me to pause and smell the roses. Enjoy.
May 14, 2019 by GuyHeilenman · 1 Comment
As we were searching through our issues from 1848 looking for early Gold Rush content, we discovered an interesting item in a August 8, 1848 Boston Evening Transcript with content related to Communism. With contemporary material related to early Communism hard to come by, it is nice the B.E.T. decided to put this in print:
May 10, 2019 by Stephanie Williams · Leave a Comment
All of my grandparents immigrated to the United States as young adults, and three of them came through Ellis Island. My maternal grandmother spoke six languages since she was from a portion of Europe that had a high degree of ethnic overlap. However, she never taught anything but English to her seven children because my grandfather was adamant that he, his wife, and all their offspring would read and write English fluently and speak it without a trace of an accent. He didn't count the heavy Jersey City vowels they acquired along the way.
As proud as they were to be Americans, the history of these states was far less important than the political and economic makeup of the land of opportunity.
This week I encountered four different collectors who are tracing their ancestry via newspapers. And, through their eyes, I see different aspects to catastrophes like the Dust Bowl and the Johnstown Flood — the human stories. Each American tale is so varied, so unique, so distinct within the melting pot of  "huddled masses yearning to be free" welcomed by the Statue of Liberty.
Whether family was part of the westward expansion, established in the old blood of Philadelphia, divided along the Mason Dixon Line, or descendant from early coastal fisherman that braved mortality rates to literally eke out a living – pieces of the stories are buried within these old newspapers. One fellow found a pot from the Tennessee foundry in which his great-great-grandfather worked, and then he managed to track down a paper with an article on the workmen facing a strike. "There were only twelve employees," he told me. "So one of those mentioned was my ancestor."
I'm a wee bit envious of those of you who can find your folks through the New York Tribune or the New Orleans Picayune, or even D.C's National Intelligencer .  Still, the next best thing might be pulling a title that contributes a piece to someone else's puzzle. Thank you for enlisting our help; please keep the requests coming.
And, in honor of "Jack", Faustina, Stephen and Charlotte, I am including in this post a photograph from an issue of Scientific American. If there is only one piece of American history in your lineage, I think Ellis Island is a pretty hefty one.
Cheers!
Post Script:  The number of staff here is too limited to do more research than pulling titles and dates that have been requested by collectors.  There are many great databases for searching content.  Once you know the paper you are looking for, we are happy to see if we have it!
May 6, 2019 by GuyHeilenman · Leave a Comment
"Equal Rights" – Within the United States, it is easy to think the struggle for equality based on race, gender and/or socioeconomic status was, and in certain areas continues to be, one placed on the shoulders of only Blacks and Women. However, it doesn't take too much digging to see this was not the case. I was reminded of this reality when I recently came across a December 19, 1818 issue of the Niles'  Weekly Register. Therein I found a heading titled "Maryland legislature," which included in part, "…A committee was appointed to bring in a bill to extend the same civil privileges to persons professing the Jewish religion as are enjoyed by those of any other religious sect…".

As a bit of history, In 1776 Maryland's constitution safely protected "…all persons professing the Christian religion…" yet said nothing at all for those of other beliefs. It was a fact not widely known among other Americans that in the State of Maryland, and in Maryland alone, a citizen professing the Jewish religion could not hold any office, civil or military. In 1797 Solomon Etting, Baltimore leader and representative Jewish figure, along with other prominent Jews petitioned the Maryland Assembly to address this prejudicial issue and secure equal rights for Jews. The petition was well received but ultimately rejected. Year after year as it was presented and turned down new advocates were enlisted including influential Gentiles. In 1818 Judge H. M. Brackenridge and others began a vigorous battle to right this wrong. The legislation ultimately to be known as "The Jew Bill" was enfranchised in 1825 and confirmed the following year. This change, along with a series of others, helped motivate many Jewish citizens to participate, from a position of privilege, in the early suffrage movement.
Regarding State and National Constitutions… Our fore(parents) may not have gotten everything right, but thankfully, in most cases, they had the foresight to created peaceful paths for change. Peaceful progress, using the proper channels the framers built within these founding documents, may take entirely too long, but staying within the given bounds has served us well over time. There is, and will likely always be much to be done, but we live in a marvelous land of progress. Let's never let the need for pruning and continued growth ever cause us to hack away at the roots.
April 30, 2019 by GuyHeilenman · Leave a Comment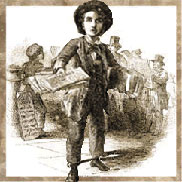 Catalog 282
(for May) is now available. This latest offering of authentic newspapers
is comprised of over 300 new items, a selection which includes:
a set of "National Intelligencers" on the Dred Scott Case, Washington's inaugural (with an eye-witness account), a 1775 "Virginia Gazette" from Williamsburg, the very rare "Daily Rebel" from Chattanooga, a Broadside "Extra" announcing Lincoln's assassination, a 1755 "Maryland Gazette" (quite rare)
, and more.
The following links are designed to help you explore this latest edition of our catalog:
Don't forget about this month's DISCOUNTED ISSUES.
(The catalog links above will redirect to the latest catalog in approx. 30 days, upon which time it will update to the most recent catalog.)
April 8, 2019 by GuyHeilenman · Leave a Comment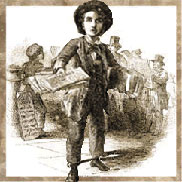 Catalog 281
(for April) is now available. This latest offering of authentic newspapers
is comprised of over 300 new items, a selection which includes:
a Virginia newspaper with the Suffolk Resolves, the Fugitive Slave Act (in a Washington, D.C. newspaper), a Butter & Bourne newsbook from 1632, a Great Stock Market Crash issue of the New York Times, the famous "Dewey Defeats Truman" headline, a Great Battle of Gettysburg report
, and more.
The following links are designed to help you explore this latest edition of our catalog:
Don't forget about this month's DISCOUNTED ISSUES.
(The catalog links above will redirect to the latest catalog in approx. 30 days, upon which time it will update to the most recent catalog.)
March 26, 2019 by GuyHeilenman · Leave a Comment
You may already know U.S. elections and inaugurations have always fascinated citizens of the United States – which is probably typical throughout the world, but Did You Know the reporting of these historic moments within newspapers has traditionally been quite extensive, with most issues containing multiple articles surrounding these events – often including the entire text of the winner's election and inauguration speeches? Many of these are available through our regular website, RareNewspapers.com. We've arranged these in chronological order for readers/explorers to enjoy: Inaugurations and Elections
March 22, 2019 by Stephanie Williams · Leave a Comment
It's a great day when you locate an issue that someone is wanting, particularly when they really want it.  Usually the request begins with, "There's probably no chance you have this title, but…"  Because of our significant database I can now ascertain the general direction a new search will go, and have learned to further diminish expectations with words like, "Well, you are correct — that is a highly desirable date…"  Occasionally, my computer will display little notes or other indicators that this is possibly something I (with assistance) can find.  Without raising hopes I mention that it doesn't look promising but there is something I want to double-check before I give a definitive "no".
This morning's call from one of our cheery customers delivered a query for a Harper's Weekly from 1863.  He was looking for Emancipation Proclamation content, although many collectors want that particular issue for the full page Winslow Homer print or the double-page Thomas Nast "The War in the Border States".  I reverently turned the pages to investigate the text in question, and found it free of foxing or damp stains or tears.  And then I found something else.
Just beside the historical, monumental words, the Harper's editor placed or approved a first installment of Wilkie Collins' No Name.   Although I have read his fifth book, I didn't know that Collins was another contemporary of Dickens and Whitman.  I didn't even know that "Wilkie" was a man.  And these little rabbit trails clamored for my attention and had me skimming the assertion by William Makepeace Thackeray on The Woman in White:  that it had him "transfixed" – a book that I'd found lengthy and melodramatic upon personal encounter.
I particularly enjoy this multi-layered discovery aspect of collecting/perusing early newspapers, and I grin over the notes back from purchasers describing the bonus treasures.  One that came this week included an exclamation over a Gentleman's Magazine:  "R is over the moon as we discovered a paragraph about an intercepted letter from Alexander Hamilton complaining about congress and money! It's just stunning to read these things as contemporary accounts."
So, feel free to join the conversation and comment about the amazing things you unexpectedly have in your collection that you never intended to purchase. My own W.C. search is ongoing, as all the commentary I can find is that Collins was serialized in Dicken's "All The Year Round", with nary a mention of the great Harper's.  Incidentally, if you are new to this world it might either interest or frustrate you to know the brand encompasses "Harper's Weekly"," Harper's Monthly" (which is also sometimes called "Harper's New Monthly"), and then the non-newspaper titles of "Harper's Bazaar" and the various Harper's books.  The Timothy Hughes Rare & Early Newspaper inventory contains the first two titles and it is there I will be searching for Chapter Two.
At least, that is how it will begin.
March 11, 2019 by GuyHeilenman · Leave a Comment
In less than a week we will be celebrating Saint Patrick's Day – a holiday which brings a bit of cheer to both Irish and n0n-Irish alike. We recently discovered rather interesting related coverage in a Daily National Intelligencer, dated March 23, 1842. The front page reports that the President and Vice-President of the United States were invited to Saint Patrick's Day celebrations in Washington, D.C., but both declined to attend. Their stated, but rather bland reason for respectfully and graciously declining their invitation was that there were too many pressing affairs on behalf of the public good to which they needed to commit their time and effort. However, historians now speculate they may have tempered their true feelings – theories which may or may not be true, but are certainly a bit more intoxicating than "we're simply too busy" (see below). Happy Saint Patrick's Day!