October 4, 2018 by GuyHeilenman · Leave a Comment
October 1, 2018 by GuyHeilenman · Leave a Comment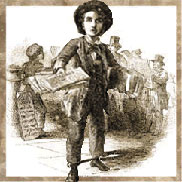 The following links are designed to help you explore this latest edition of our catalog:
September 20, 2018 by The Traveler · Leave a Comment
A few days ago my journey took me to New York City by the way of the New York Spectator dated September 15, 1818. It is there I found the announcement "Death of Col. Daniel Boon (Boone)," which included in part: "As he lived so he died, with his gun in his hand… rode to a deer-lick, seated himself within a blind raised to conceal him.. while setting thus concealed… without pain, he breathed out his last so gently, that when he found next day by this friends… he looked as if alive…"
Hmmm, maybe he truly was still alive as he did not die until two years later on September 26, 1820!
~The Traveler
September 7, 2018 by GuyHeilenman · Leave a Comment
August 31, 2018 by GuyHeilenman · Leave a Comment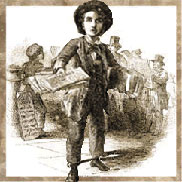 August 23, 2018 by GuyHeilenman · Leave a Comment
The 6th installment of Who's Who in Newspapers:
George Washington, Benjamin Franklin, Alexander Hamilton… Babe Ruth, Jesse Owens, Vince Lombardi… John Wayne, James Dean, Katharine Hepburn – these individuals, among many, are easily recognizable. However, there are quite a few historical figures who, while having adorned the pages of many a newspaper, are far from household names, or, if they are, their connection with historic newspapers might be a bit of a surprise. Such is the case with Karl Marx. While his name is well-known, few are aware he was a foreign correspondent for the New York Tribune before his name became synonymous with socialism and communism.
Feel free to peruse the following chronological list of newspapers to explore his articles, and a few others which were written about him:
August 9, 2018 by GuyHeilenman · Leave a Comment
August 2, 2018 by GuyHeilenman · Leave a Comment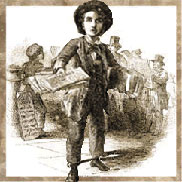 July 23, 2018 by GuyHeilenman · Leave a Comment
July 19, 2018 by GuyHeilenman · Leave a Comment
The following snapshot comes from The Atlantic Monthly, July, 1863…